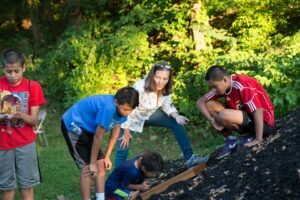 On Saturday, September 7th the Karl Stirner Arts Trail hosted a series of interactive events revolving around their newest installation: Brandon Ballengeé's Love Motel for Insects: Anax Junius Variation.The artist was on site to discuss his work and show it in action. Located at the 13th street entrance, Ballengeé's installation attracts insects and fosters interactions between the local environment and humans on the trail.  A "Bug & Burger BBQ" was held at the sculpture site, where insects were served up as snacks and attendees could participate in a number of engaging activities and demonstrations about the local environment.
Click Here to view additional photos, courtesy of Armen Elliot.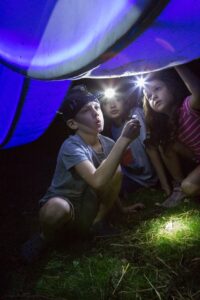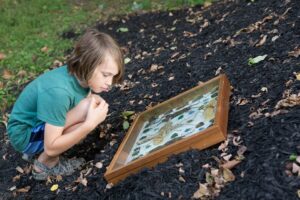 Check out the Highlights of the Bug Symposium below, or click here to view videos of all the day's presentations and panel discussion.