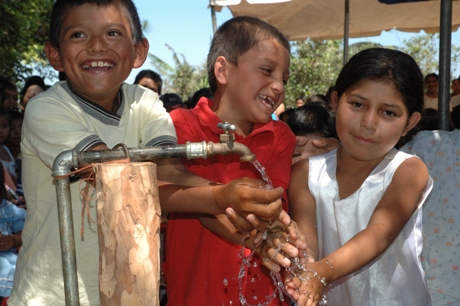 Over ten weeks in the summer, the goal for four undergraduate students at US colleges and four undergraduate students at Honduran colleges is to expand their knowledge about the following: sustainability as it relates to rural infrastructure, research methods, and intercultural understanding. They will also develop their leadership characteristics during the experience.
With the support of the National Science Foundation's IRES Program, Lafayette College, Water for People, and UNAH-VS (Autonomous University of Honduras in Sula Valley), our group will have the chance to explore the political, social, environmental, economic, and health-related impacts of rural water & sanitation systems in Honduras as we engage in a variety of ongoing research projects.
This summer is not about striving solely towards a technical solution to a problem; it is about providing holistic ideas and continually striving to improve conditions in the developing world. To do so, we will need to use skills besides those learned inside the classroom. Hopefully, our project will help others feel inspired to do something similar elsewhere.