Social Programs at Lafayette Hillel
Lafayette Hillel provides numerous social programs so its students can  interact in a friendly and fun environment. Some of these programs include monthly bagel brunches, Tri-Hillel events, movie nights, dances, musical acts, and dinners with other cultural and religious organizations.
A sampling of our social programming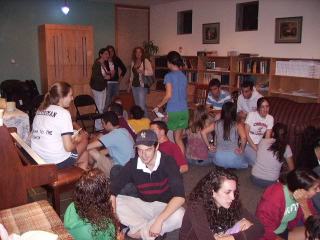 At the beginning of every fall semester we plan several events especially for first year students to aquaint them with Hillel. Some events we've had in the past include bowling, ice cream socials, and game nights.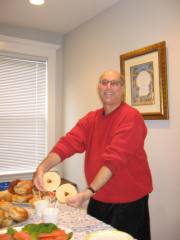 Once a month Hillel hosts a Sunday bagel brunch. We serve bagels, lox, tuna salad, fruit salad, and other delicious food.

Every semester Lafayette Hillel gets together with Lehigh and Muhlenberg Hillel's for a fun filled tri-Hillel event. Past events include : Havdallah, bowling, game nights, ice skating, movie nights and many more.