Books:
Mexican American Religions: An Introduction, Routledge, 2021 (out in September). A historical overview of Mexican American religions with a focus on religion in practice. (link)

The Healing Power of the Santuario de Chimayó: America's Miraculous Church, NYU Press, 2017. Drawing on archival research and ethnographic study, the book tells the story of the U.S.'s largest site of Catholic pilgrimage, the Santuario de Chimayó. The Santuario is famous for its miraculous healing dirt. (link)
Reviews appear in Sociology of Religion, American Historical Review, Nova Religio, Reading Religion, the Historic Santa Fe Foundation's journal,  The Catholic Library World, the Catholic Historical Review, and Religious Studies Review.
Border Medicine: A Transcultural History of Mexican American Curanderismo, NYU Press, 2014. The book examines the cross-cultural and multi-ethnic history of Mexican American folk and religious healing in the United States from the late 1800s to the present. (link)
Border Medicine has a free Instructor's Guide.
H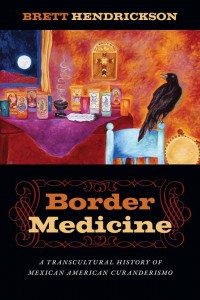 ere is an interview about Border Medicine on the Religion in American History blog.
Here is a podcast from New Books in Religion about Border Medicine.
Articles/Chapters:
"Supporting All Mentees through Inclusive Mentorship." Co-authors: Tracey Marcella Addy, Nie Antie Addy, and Khadijah Mitchell. New Directions for Teaching and Learning 2023, no. 175 (2023): 11-19. (link)
"Crucifix and Dirt: Catholic and Indigenous Origins of the Holy Earth of the Santuario de Chimayó." In Landscapes of Christianity: Destination, Temporality, Transformation, edited by James S. Bielo and Amos S. Ron, 60-76. London: Bloomsbury, 2023.
"The Shifting Catholicism of the St. Patrick's Battalion." American Catholic Studies 132, no. 3 (2021): 35-51.
"Competing Polities of Church and State in Mexican Texas." Journal of Church and State 62, no. 4 (2020): 671-689. (link)
"Owning the Church: The 1929 Sale of the Santuario de Chimayó." Western Historical Quarterly 48, no. 1 (2017): 23-42. (link)
"The Interweaving of Pilgrimage and Tourism at the Santuario de Chimayó." U.S. Catholic Historian 34, no. 3 (2016): 127-145. (link)
"Organizing for Dignity: Catholic Social Policy and Resistance to the Bracero Program." In Between the Pew and Picket Line: Christianity and the Working Classes in Industrial America, edited by Chris Cantwell, Heath Carter, and Janine Giordano-Drake. Champaign: University of Illinois Press, 2016. (link)
"Neo-shamans, Curanderos, and Scholars: Metaphysical Blending in Contemporary Mexican American Folk Healing." Nova Religio 19, no. 1 (2015): 25-44. (link)
"Restoring the People: Reclaiming Indigenous Spirituality in Contemporary Curanderismo." Spiritus: A Journal of Christian Spirituality 14, no. 1 (2014): 76-83. (link)
"Metaphysical Healing and Health in the United States." Religion Compass 8, no. 11 (2014): 347-355. (link)
"The Challenge of Reading the Entire Bible (by Yourself)." Call to Worship: Liturgy, Music, Preaching, and the Arts 47, no. 3 (2014): 39-42.
"New Contexts for Curanderismo: Recasting Mexican American Folk Healing within American Metaphysical Religion." Journal of the American Academy of Religion 81, no. 3 (2013): 620-643. (link)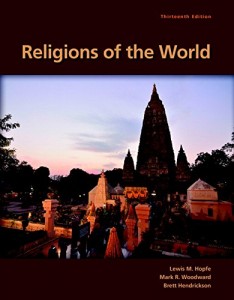 Textbook Revision:
Religions of the World, 13th ed. Pearson, 2015. I wrote the revision for the 13th edition of this classic world religions textbook, which is known for its history-heavy approach. Copious online materials are available, including an audio-book of the entire textbook performed by yours truly. (link)
Encyclopedia Entries:
"Religion and Healing in the United States." Religion in America–Oxford Research Encyclopedia of Religion, 2017. (link)
"Dirt" and "Santuario de Chimayó." Miracles: An Encyclopedia of People, Places, and Supernatural Events from Antiquity to the Present. Santa Barbara, CA: ABC-CLIO, 2016.
"Catholic Church" and "Urrea, Teresa." Encyclopedia of Borderlands History and Culture. Westport, CT:  Greenwood Publishing, 2008.
Book Reviews:
Reviews in:
American Catholic Studies
American Religion
Aztlán: A Journal of Chicano Studies
Church History
H-Net
The Journal of Religion
Material Religion
Pacific Historical Review
Reading Religion
Reflective Teaching
Religious Studies Review