Recommended Donation Items:
Clothing, furniture, glassware, lamps, toys, small appliances, household cleaning supplies, towels, bedding, dorm refrigerator, non-perishable food, bedding, backpacks, suitcases, books, movies and documentaries, TV series, music (including CDs, instructional books, sheet music), and more.
Please be sure all items are unused or gently used.
Donating to Green Move Out is easy!
When you clean out room at the end of the year, remember to donate unused or gently used items like the ones listed above. Your donations go to local organizations, so donating is a great and effective way to give back to the community and promote sustainability. Just look for one of the Green Move Out posters in your Residence Hall or the map below to find out what time the donation truck will be near you!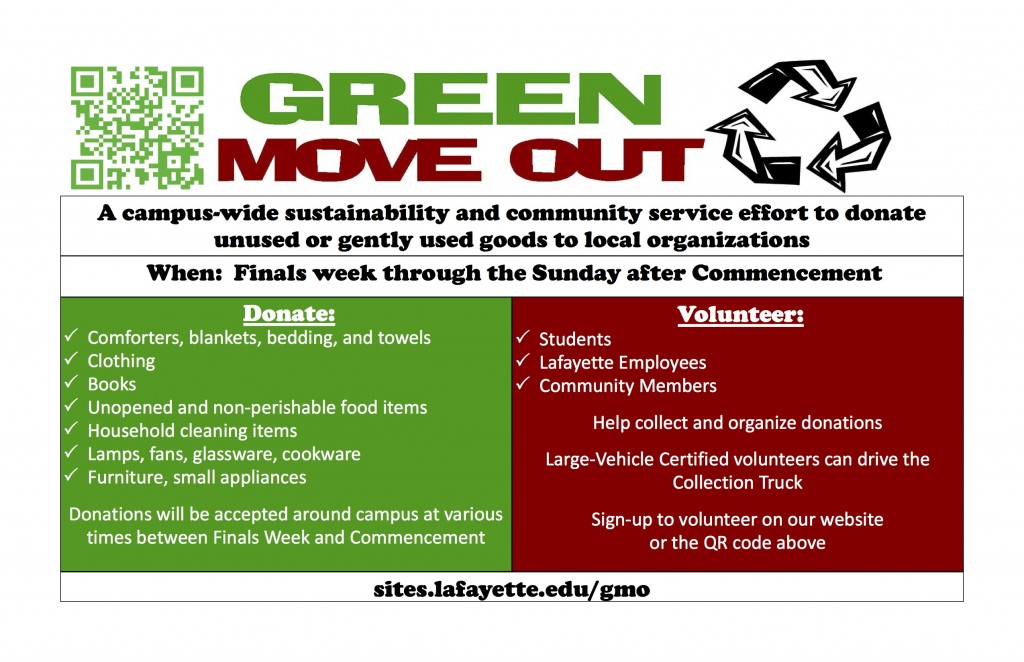 Questions about donations? Please email Marie Fechik-Kirk at fechikkm@lafayette.edu