Bicycle Refurbishment and Donation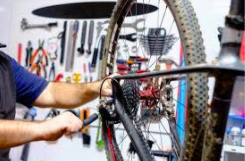 In the fall of 2020, our team was researching and constructing a proposal for Lafayette College that incorporates valuable elements and improves upon areas of weakness in past "Earn-A-Bike" proposals.
In addition, they began work on developing a partnership with Community Bike Works.
Our team is looking forward to not only finalizing their work with the proposal, but also strengthening their partnership with Community Bike Works this upcoming spring!
Rainwater Collection Barrel
In the fall of 2020, our team had the opportunity to work alongside the community gardens of Easton.
In addition to completing the preliminary designs for the rainwater collection system that will replace the current inefficient one, we were successful in completing a Life Cycle Analysis for any potential materials.
In doing so, we are looking to either develop a plan that makes the current system more ergonomic, or adding on to it by utilizing the rooftop of the adjacent building as another source of rainwater.
This upcoming spring, we are hoping to start construction of the new rainwater collection system!
Easton Urban Farm Benches
In the fall of 2020, our team was successful in developing the final designs for the two benches that will be placed at one of Lafayette's community partners: the Easton Urban Farm.
Upon arrival in the spring, we are planning on continuing work with this project by raising the necessary funds and composing a Life Cycle Analysis for the materials, as well as starting their construction!
KSAT Bridge
Lafayette's chapter of EWB this past fall 2020 had the opportunity to come up with a complete design, including landscape and lighting elements, for the bridge connecting KSAT to a scrap metal yard.
This upcoming spring, we plan on not only submitting our finalized design, but we also hope to stay involved with its construction as the bridge is frequently used by Lafayette students.
Mobile Thrift Store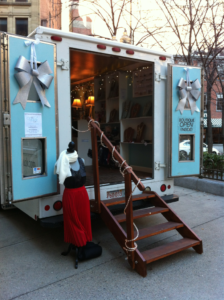 In the Spring of 2021, EWB has plans to renovate the inside of an old box truck in order to provide the Office of Sustainability a permanent location for their thrift store.