Introduction: College Archives Oral History Project
In the spring semester of 2002 the Lafayette College Archives began an oral history project to document the education and life experiences of two important groups of Lafayette alumni: African-American and women students from the late 1960s and early 1970s. Using Lafayette student EXCEL scholars as interviewers during the academic years 2002-03 and 2003-04, approximately fifty interviews were conducted.
The Lafayette College Archives Oral History Project (OHP) focuses on Lafayette students who witnessed the remarkable period of social change that saw an increased presence of African-Americans and women on campus. By interviewing these pioneering African-American and women students the College Archives has gained a better understanding of what it was like to be immersed in and, ultimately, to help reinvent a traditionally white, male world. While the initial focus has been on alumni/alumnae, the Archives has also interviewed faculty and administrators, as well as white, male students who were also part of these pivotal years of transition.
Participants in the Oral History Projects:
Christine Adams-Kaufman '72, Caron Anderson '73, Rhonda Anderson '74, Linda Arra '74, Betsy Arrison '75, Meg Axelrod '74, Darlyne Bailey '74, Susan Basow*, Susan Bauman '73, Stephanie Bell '73, Susan Blake, Sharon Carr '74, Robert Chase*, Sandy Chilek '73, Clarence Curry '65, Linda Dietz '74, Diane Elliott '74, Deborah Everett-Holley '74,Larry Fast '73, Erika Funke '74, Gerald Gill '70, Pat Haines '75, Judith Hochman '73, Clay Holland '78, Lembhard G. Howell '58, Herman Kissiah*, Nancy Kuenstner '75, Scott Lackey '74, Larry Lennon '71, Liza Lucy '74, Nancy Brennan Lund '74, Virginia Mizack '75, Douchka Nikolic '73, Phillip Noto '72, Alfonzo B. Owens '75 , Kim Owens '77, Patricia Oberrender '75, Patricia O'Donnell '74, Earl Peace '66, Patti Price '75, Kenneth Ross '72,Nick Sabatine '73, Christine Sandy '74, Alma Scott-Buczak '74, Richard Sharpless*, June Sprigg '74, Dale Springer '73, George Taylor '75, Patricia Taylor '75, Riley Temple '71, Patricia Tumulty '73, Michelle Vedus-Deeney '74, Robert Weiner* Key: * Faculty & Administrators

Selection of oral history interviews and programming on the history of coeducation and the black experience at Lafayette College :
Clarence Curry, Class of 1965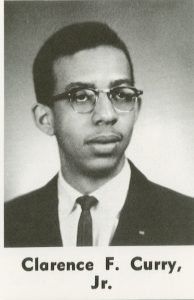 ---
Gerald Gill, Class of 1970
Part 1
Part 2
Part 3
Presentation by Gerald Gill, March 4, 2002:
"There was a time…" An alumnus reflects on black student life at Lafayette College, 1966-1970
Gill's Prepared Remarks on March 4, 2002
Transcript of Q&A session after March 4, 2002 presentation
Part 1
Part 2
Part 3 and Q&A Session
Gerald Gill Lunch Talk at David A. Portlock Black Cultural Center, March 5, 2002:
Transcript of March 5, 2002 Lunch Talk at David A. Portlock Black Cultural Center
Audio Side A (Side B not available) –
---
Christine Hanson Adams-Kaufman, Class of 1972
Part 1
Part 2
---
Kenneth Ross, Class of 1972
Part 1
Part 2
Part 3
---
Susan Bauman, Class of 1973
Part 1
Part 2
---
Stephanie Bell, Class of 1973
Part 1
Part 2
Part 3
---
Judith Hochman, Class 1973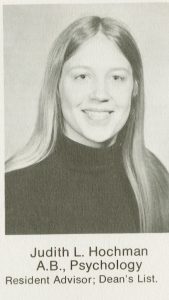 ---
Peter Newman, Class of 1973
---
Liza Lucy, Class of 1974
Part 1
Part 2
---
Michelle Vedus-Deeney, Class of 1974
Part 1
Part 2
---
Kim Owens, Class of 1977
---
Susan Blake, Faculty- English Department
Part 1
Part 2
Part 3
---
Association for Lafayette Women Panel on Coeducation, March 19, 2002:
Transcript of Panel Discussion
---
We Were Pioneers
In October 2003 the OHP staged a dramatic presentation entitled We Were Pioneers, using excerpts from the interviews that had been conducted to date. No names or other uniquely identifying passages were used, and the anonymity of each narrator was preserved. The cast included thirteen students, and the production featured images and music from the time period. During the ninety minute performance the audience heard both funny and poignant stories documenting dorm life, dating, the racial climate, and the classroom. According to Amanda Roth, "the play format offers the campus a history lesson about Lafayette College, but hopefully an entertaining one. And, like any good history lesson, this play demonstrates how history connects to the present by offering some current students' voices to complement those of the older alumni." An appreciative audience of more than 250 people attended the play's three-night run.
We Were Pioneers- introduction
---
Excel Scholars:
The Oral History Project was spearheaded by College Archivist Diane Shaw and Assistant College Archivist Kristen Turner, working closely with Excel Scholars who contributed largely through their work in research, conducting interviews, transcribing, writing a play, and establishing a website .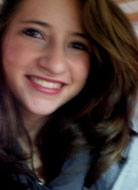 Sarah Shuster Sarah, a member of the class of 2012, was a Philosophy and Government & Law double major. As an Excel Scholar for the Special Collections and College Archives Department, she created the Lafayette Coeducation website to provide material about coeducation for students, faculty, and alumni to remind them about the change that Lafayette has undergone, and to act as an educational tool. At Lafayette, she was a Resident Advisor, a CORe representative, affiliated with the Greek sorority Kappa Kappa Gamma, and the layout editor for the Literary Magazine. She gained interest in Women's and Gender Studies by volunteering at Northampton County Prison, and her participation in Lafayette's first inside-out class (a criminal justice course taught at the prison that integrates Lafayette students and inmates).
---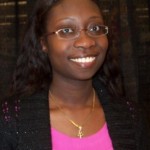 Vivienne Felix Vivienne, a member of the class of 2003, was a Charles A. Dana Scholar, and a double major in International Affairs and English. Vivienne is from Queens, New York. She was also a team leader for Alternative School Break, and worked with Habitat for Humanity to build a home for a family in Budapest, Hungary. An active member of the International Affairs Club and the Student Alumni Association, Vivienne also studied classical piano and was a head RA. She earned her MA in Higher Education and Student Affairs from the University of Connecticut, and a Master of Science Degree in Organizational Development from Friends University. Vivienne returned to College Hill, and serves as the Assistant Director of the Lafayette Annual Fund, where she coordinates student initiatives for Development and College Relations, including the Student Calling Program and the Outreach Representative (CORe) Program.
---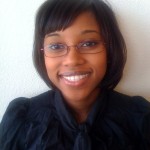 Kamaka Martin Kamaka Martin was a member of the class of 2004 from Brooklyn, New York. She graduated Cum Laude with an honors degree in History and Government and Law. Kamaka is a member of Phi Alpha Theta the National History Honors Society and Pi Sigma Alpha the National Political Science Honors Society. She was president of the Association of Black Collegians; a member of Nia, a women's support group; secretary and member of the Government and Law Society; editor of AYA magazine and secretary for the Minority Scientists and Engineers. Kamaka embarked on her law degree at the University of Melbourne Law School in Melbourne, Australia where she received her Juris Doctor in 2008. After graduating from law school Kamaka worked as a consultant for Hoja Law Group where she advised businesses and non-profit organizations in corporate and intellectual property matters. In April 2010 she accepted a full-time position as a Client Manager at Xerox Litigation services where she advises clients on best practices in electronic discovery in large scale litigation. Kamaka continues to be an active member of the Lafayette College community and she has served as a committee member of the Lafayette College New York City Alumni Chapter in 2005-2006 and has been an Alumni Admissions Representative since graduating in 2004.
---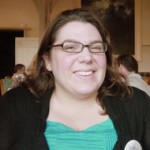 Amanda Roth A Marquis Scholar, Amanda was a member of the class of 2004. A native of Easton, she maintained a double major in Philosophy and Women's Studies. She was co-president of the Association for Lafayette Women, a co-chair of QuEST (Questioning Established Sexual Taboos), a member of Students for Social Justice, and a student worker in the admissions office. Amanda has spent the six years since graduating from Lafayette completing a Ph.D. in Philosophy at the University of Michigan. Amanda has research and teaching interests in moral, political , and feminist philosophy. Beginning in Fall 2010, she will be a Postdoctoral Fellow at the University of Michigan's Center for Ethics in Public Life where she will have the chance to work with undergraduate and graduate student fellows and organize ethics-related events while continuing to pursue her research and teaching interests.