Publications with Lafayette College Undergraduates
Part of learning about biology is engaging in the scientific process; below are some publications that have resulted from student efforts here at Lafayette College.
Blue text indicates a Lafayette College undergraduate student
.
Michael Butler Lafayette College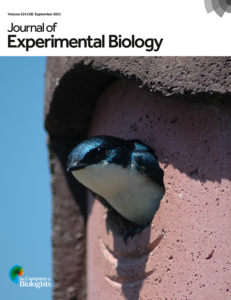 Butler MW,
EN Stierhoff
,
JM Carpenetti
, MA Bertone, AM Addesso, SA Knutie. 2021. Oxidative damage increases with degree of simulated bacterial infection, but not ectoparasitism, in tree swallow nestlings.
Journal of Experimental Biology
224: jeb243116, DOI:
10.1242/jeb.243116
. Also,
cover image associated with article.
Ganser SJ, JK Hines, MW Butler. 2021. Exploring Miracle Fruit: An Undergraduate Laboratory Exercise on Experimental Design. CourseSource 8:29. DOI: 10.24918/cs.2021.29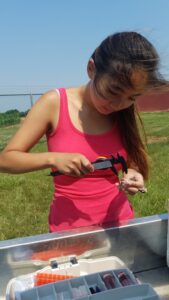 Butler MW, ME Stine, KC Ki. 2020. Eastern Bluebirds (Sialia sialis) use color patterning, but not the colors themselves, as a cue to eject interspecific parasitic eggs. The Auk: Ornithological Advances 137:1-9. DOI: 10.1093/auk/ukaa047
Wallace JW, LC Diamantides, KC Ki, MW Butler. 2020. Switched-antenna low-frequency (LF) radio-frequency identification (RFID) for ornithology. IEEE Journal of Radio Frequency Identification 4:137-145. DOI: 10.1109/JRFID.2020.2971534
Armour EM, TL Bruner, JK Hines, MW Butler. 2020. Low-dose immune challenges result in detectable levels of oxidative damage. Journal of Experimental Biology 223: jeb220095. DOI: 10.1242/jeb.220095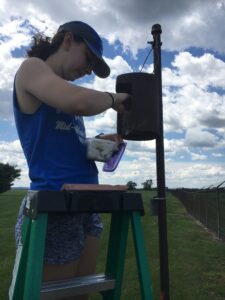 Butler MW, EM Armour, JA Minnick, ML Rossi, SF Schock, SE Berger, JK Hines. 2020. Effects of stress-induced increases of corticosterone on circulating triglyceride levels, biliverdin concentration, and heme oxygenase expression. Comparative Biochemistry and Physiology, Part A 240:110608. DOI: 10.1016/j.cbpa.2019.110608
Baylor JL
and MW Butler. 2019. Immune challenge-induced oxidative damage may be mitigated by biliverdin.
Journal of Experimental Biology
, 222:jeb200055.
 Michael Butler Lafayette College
Homsher MP
,
MT Astor
, JK Hines, MW Butler. 2018. Immune challenges decrease biliverdin concentration in the spleen of Northern Bobwhite Quail,
Colinus virginianus
.
Journal of Comparative Physiology B,
188:505-515. DOI:
10.1007/s00360-018-1146-5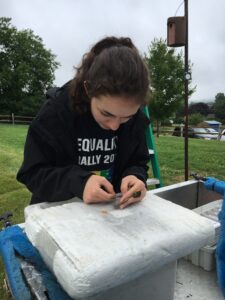 Butler MW, SC Bociulis, AR Little, JA Minnick, NJ Ritter, ME Rockman, ML Rossi, JK Hines. 2017. Quantifying biliverdin in liver and spleen samples from multiple avian species. The Auk: Ornithological Advances, 134:11-21. DOI: 10.1642/AUK-16-73.1
Butler MW and HS Waite. 2016. Eggshell biliverdin concentration does not sufficiently predict eggshell coloration. Journal of Avian Biology, 47:491-499. DOI: 10.1111/jav.00842
Butler MW, TJ Lutz, HB Fokidis, ZR Stahlschmidt. 2016. Eating increases oxidative damage in a reptile. Journal of Experimental Biology, 219:1969-1973. DOI: 10.1242/jeb.138875
Fairhurst GD, N Damore, MW Butler. 2015. Feather corticosterone levels independent of developmental immune challenges predict carotenoid-based, but not melanin-based, traits at adulthood. The Auk: Ornithological Advances, 132:863-877. DOI: 10.1642/AUK-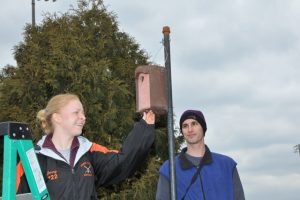 15-34.1
Butler MW, B Karanfilian, M Homsher, KJ McGraw. 2013. Carotenoid supplementation during adulthood, but not development, decreases testis size in mallards. Comparative Biochemistry and Physiology Part A: Molecular & Integrative Physiology 166:465-469. DOI: 10.1016/j.cbpa.2013.07.024
Michael Butler Lafayette College