The James R. Vitelli Resistance Papers
Born in Trenton, New Jersey on November 15, 1920, James R. Vitelli was a professor and Chair of the English Department at Lafayette College from 1977 to 1983. When he retired in 1987, Dr. Vitelli gave a collection of journals, newspapers, magazines, correspondences, and other publications to Lafayette's Special Collections and College Archives. This collection, named the James R. Vitelli Resistance papers, is composed of various anti-war publications and newsletters. It appears as though, through these files, Dr. Vitelli was adamantly against the Vietnam War. He received messages from several anti-war groups to which his household was subscribed such as the Vietnam Moratorium Committee. When students from several high schools and collegiate institutions around the Lehigh valley, including Lafayette, began organizing Moratorium demonstrations, Dr. Vitelli allowed his son, Stephen Vitelli, to miss classes at Easton Area High School to participate, writing a short note excusing his son's absence. Stephen Vitelli also wrote an informational statement to the Junto, EAHS's newspaper, to further publicize the students' intentions.
Dr. Vitelli's wife Alice "Tinker" Vitelli, was also involved in the anti-war effort. She wrote an op-ed in the Easton Express and also wrote to the Pennsylvania Senator Hugh Scott.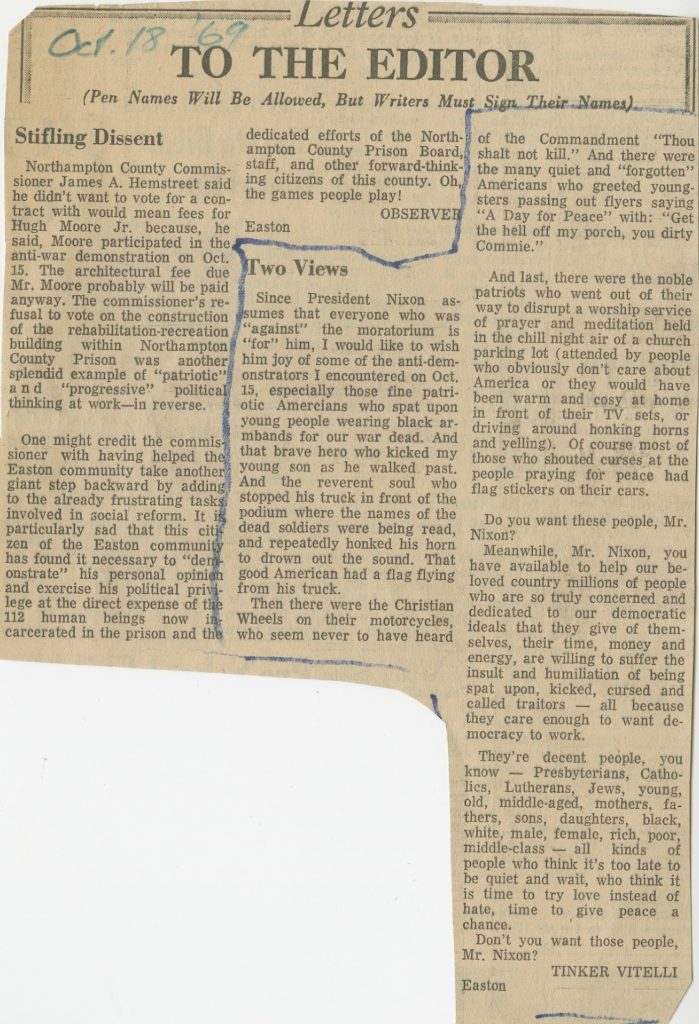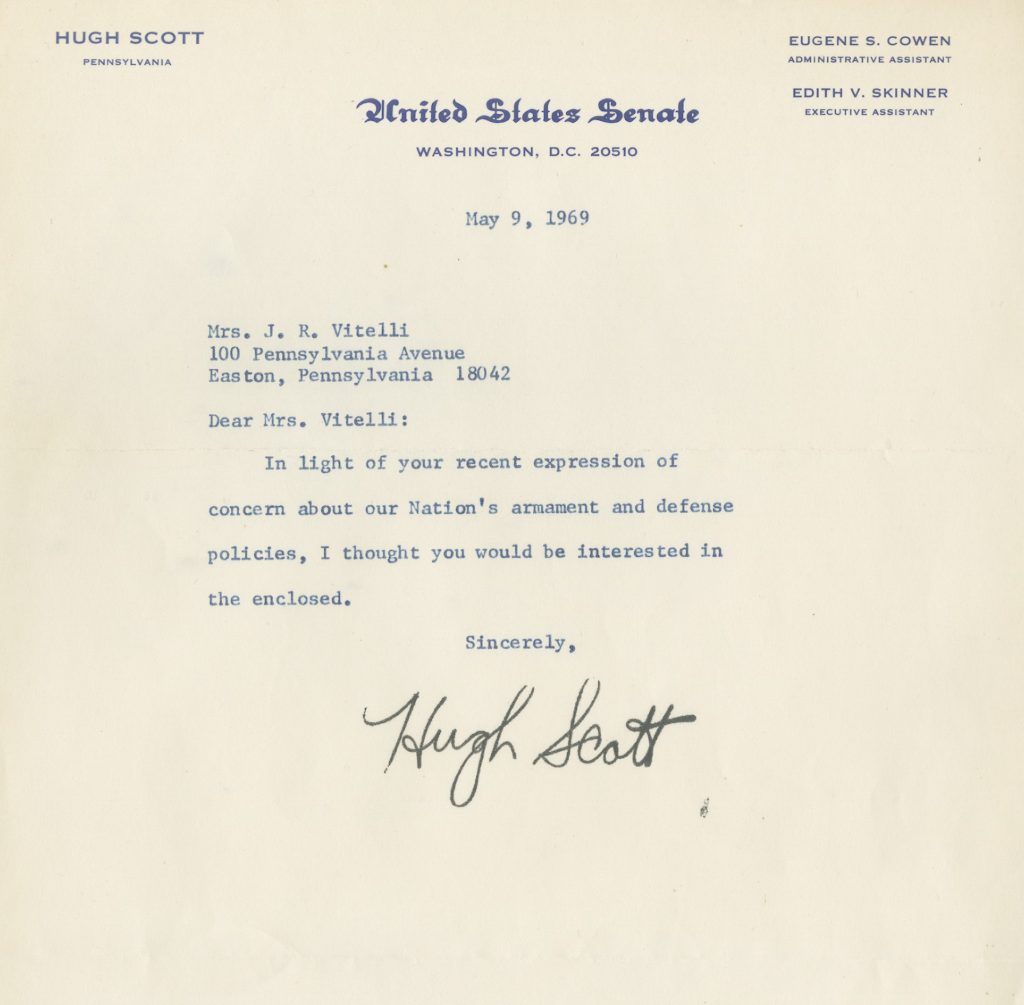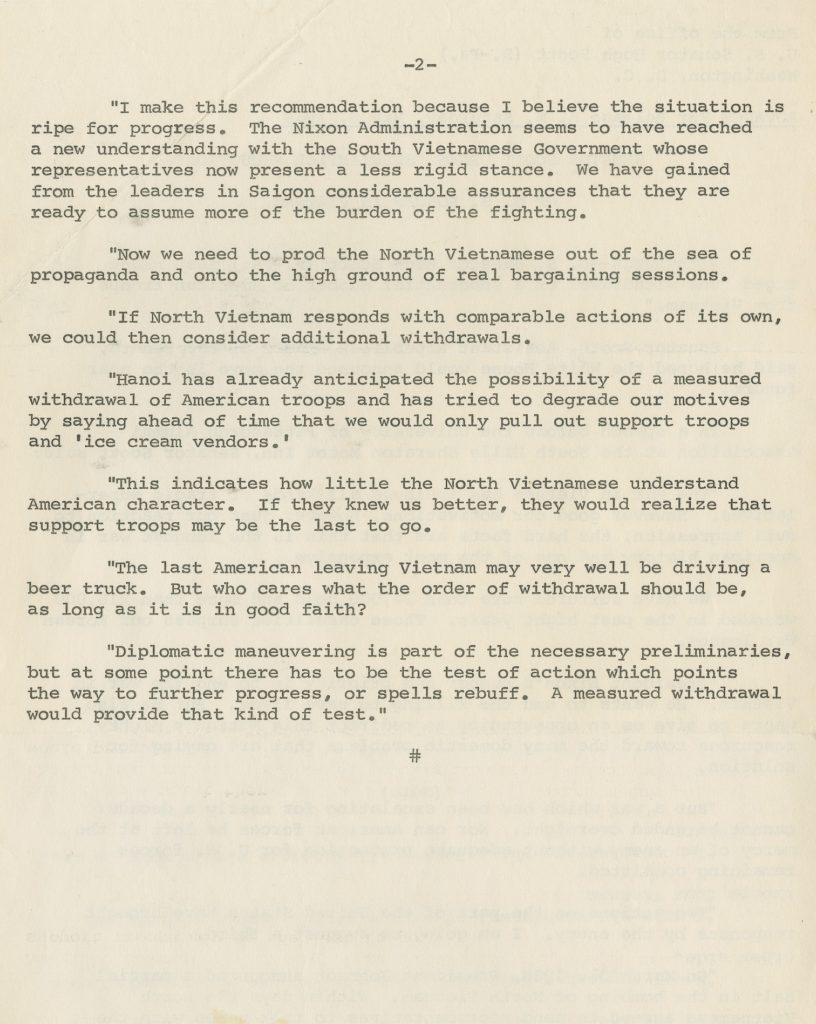 Perhaps the most interesting part of the Resistance papers, however, would be the rare collections of certain anti-war and activist publications which Dr. Vitelli owned. For example, Dr. Vitelli possessed three issues of The Black Panther, a Black intercommunal news service which stretched from 1967 to 1971.
Why did Dr. Vitelli choose to give these papers to Lafayette's special collections? Perhaps to ensure that the actions of war resisters during the Vietnam war would be well documented and kept safe, serving as a staunch reminder of the actions of our government and the importance of citizens to protest and create the kind of government they want to see.
How is this collection relevant to today's world? How can students use this collection in their studies? This collection is tremendously relevant to today's world. Recent events such as the rise of the Black Lives Matter movement and the protesting at Standing Rock in North Dakota have shown us the importance of resistance of the status quo. This collection teaches us about the intentions of our government, whether for good or worse, and how protest and activism can lead to real change. It also teaches us to be mindful of the powers that be, for if given unrestricted reign, they will seek to increase their own benefit at the expense of others. I believe any student interested in government-public relations or how people organize activist efforts can benefit from this collection.
Click here to view the full guide to the James R. Vitelli Papers.
Click here to view the cataloging record for The Black Panther issues in the Vitelli Papers.
Desmond Austin-Miller, Class of 2017
Special Collections and College Archives Assistant