Some people might think that if something is a rare book, it is old and musty. However, this couldn't be further from the truth. Extra-illustrations add unique personality to books which otherwise might be quite ordinary. The owners of these books added in extra drawings or newspaper clippings or other artwork which was not originally included in the books during printing.
When Pam Murray, the rare book cataloger in Special Collections, first showed me the extra-illustrated books, I was confused by them. Some of the questions I had about the practice were:
"Why would someone feel the need to add in all this extra stuff?"
"Weren't they happy with the book they way it was?"
"How would they do this?"
Since I would never think to add in extra pages to, or otherwise alter, a book of my own (except for the ubiquitous highlighting I do for my course reading), I did not understand why others would want to do this.
According to Ellen Gruber Garvey, "The extra-illustration fad started in eighteenth-century England as a way for gentlemen to demonstrate their wealth and taste by essentially recreating a book with costly prints. For these extra-illustrators, there was nothing sacrosanct about either the form or market value of a book" (http://www.common-place.org/vol-07/no-03/garvey). Some printers used to purposely leave blank pages in books so that buyers could add in prints to their liking. Other times, people had the books rebound with pages added in.
Lafayette has several extra-illustrated books in its collection, but one of the most interesting is The Life of Napoleon Bonaparte. A remarkably vibrant drawing of "Francis 2nd, Emperor of Austria" glued between two pages caught my attention. Even though the book is over one-hundred years old, the purples, blues, yellows, and greens of this picture could have been colored yesterday.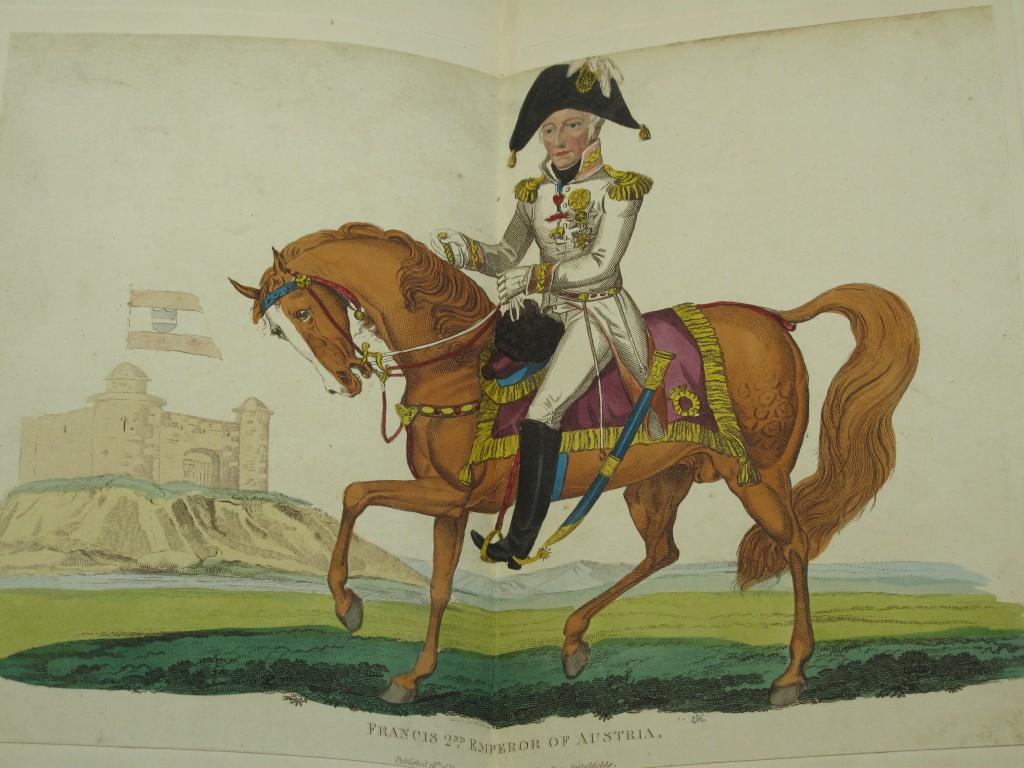 Some of the more impressive parts of the book are fold-out illustrations of Napoleon's battles. The detailed depictions of some of Napoleon's most famous battles truly bring the story to life.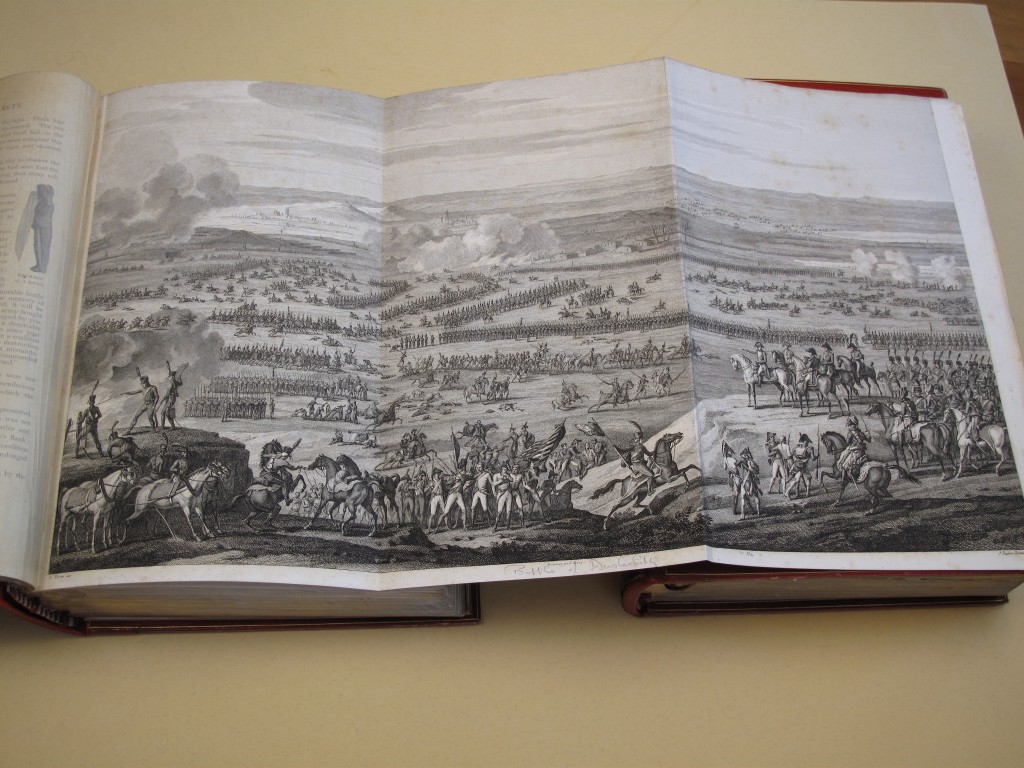 Nothing could compare, however, to Napoleon's signature actually being on one of these extra pages. Seeing the signature of the famous military leader himself made me realize that the eighteenth-century English gentlemen had the right idea.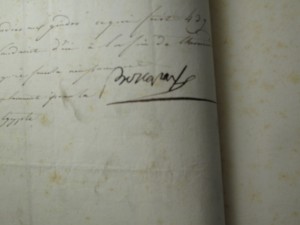 Christy Fic is a Special Collections Intern.  She is a senior Anthropology/Sociology major.