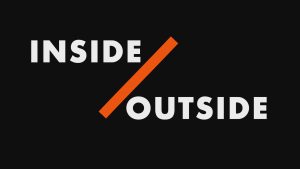 Inside/Outside (2019, 94 minutes) is a feature length documentary film about women and mass incarceration in the United States as they struggle with the challenges of sexual assault, substance abuse and often, motherhood. Seen through the lens of a predominantly white, county jail in a rapidly gentrifying town in the Lehigh Valley in Pennsylvania, this film explores challenges the women face inside and outside jail. Limited programs, rampant sexism and racism on the inside, and the lack of job opportunities, housing and healthcare on the outside contribute to high rates of recidivism for many women and their families who are caught in a revolving door of poverty and incarceration. As the primary and secondary stories unfold, we hear from a chorus of women who share what it is like to be in Northampton County Jail, and experts and correction workers to help stitch together different aspects of the criminal justice system.  Inside/Outside addresses the hard and cold facts of the prison industrial complex experienced through a microcosm of local stories that affect families and communities.
The film has been completed over a seven-year period, with a deep commitment by the filmmaker to work with the subjects of the film beyond the frame, to engage various members of the local community affected by the criminal justice system, and to continue volunteer work as a yoga instructor at Northampton County Jail. Crew on the film were either women or people of color. Impact screenings at:
2020 SCREENINGS:
Friday, March 13 at West Virginia Wesleyan College, 6:30 pm – CANCELLED
Sunday, March 22, Socially Relevant Film Festival, Cinema Village, 22 East 12th Street, NYC @ 1:30 p.m – POSTPONED TO FALL 2020
Tuesday, March 24th, Gamber Center Auditorium DeSales University, Center Valley, PA @ 6:30 pm – POSTPONED
Sunday, May 2 Muhlenberg College (Time TBD) – POSTPONED.
2019 SCREENINGS:
Tuesday, February 26 at Lafayette College @ 7 p.m. (Premiere)
Wednesday, March 27th, Northampton County Jail, A2W, Easton, PA.
Thursday, April 18th at 101 Packard, Lehigh University at 7 p.m.
Sunday, June 2 at 7 p.m. @ Lehigh Valley Friends Meeting 4116 Bath Pike (Route 512), Bethlehem, PA 18017.
Wednesday, June 12 at 9:20 p.m. and Sunday, June 15th at 5:20 p.m. Southside Film Festival. For more information southsidefilmfestival.com
Friday, August 23 at 7 p.m. @ Unitarian Universalist Church of the Lehigh Valley at 424 Center Street, Bethlehem, PA 18018.
Wednesday, September 18 at 6:30 p.m., Moravian College, Priscilla Payne Hurd Academic Complex (PPHAC), Room 101, Bethlehem, PA
Tuesday, October 1 at 3:30 p.m., Lipkin Theatre, Northampton Community College as part of the Peace Conference.
Documentary tells stories of incarcerated women: art to be exhibited at Portlock today