Welcome to my website!
My name is Caroline Séquin. I am a historian of modern Europe at Lafayette College, Easton PA. I earned my PhD in History at the University of Chicago. My research interests include the history of modern France and the French empire; the history of gender and sexuality; race and racism; and migration.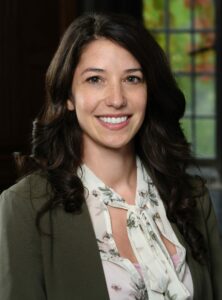 My first book, Desiring Whiteness: A Racial History of Prostitution in France and Colonial Senegal, 1848-1950 will be out with Cornell University Press in October 2024. Desiring Whiteness uncovers the intertwined history of sexual and racial politics in France and colonial Senegal. Since the French Revolution of 1789, the absence of laws banning interracial marriages has served to reinforce two myths about modern France—first, as a sexual democracy and second, as a color-blind nation where all French citizens can freely marry whomever they wish regardless of their race. The book challenges this narrative of French exceptionalism by revealing the role of prostitution regulation in policing intimate relationships across racial and colonial boundaries in the century following the abolition of slavery.
 Desiring Whiteness traces the rise and fall of the "French model" of prostitution policing in the "contact zones" of port cities and garrison towns across France and in Dakar, Senegal, the main maritime entry point of French West Africa. I describe how the regulation of prostitution covertly policed racial relations and contributed to the making of white French identity in an imperial nation-state that claimed to be race-blind. I also examine how sex industry workers exploited, reinforced, or transgressed the racial boundaries of colonial rule.
My second book project explores the history of binational marriages and migration in the twentieth century.
Today, my life is split between the United States and the Francophone world. I have undertaken extensive archival trips in Fort-de-France (Martinique), Dakar (Senegal), Paris, Aix-en-Provence, and Bordeaux (France), and look forward to many more archival (and not so archival) adventures.