Welcome to my website!
My name is Caroline Séquin. I am a historian of modern Europe at Lafayette College, Easton PA. I earned my PhD in History at the University of Chicago. My research interests include modern France and its empire, women's, gender, and sexuality history, race and racism, the Atlantic World, migration, transnational history, and social and cultural history.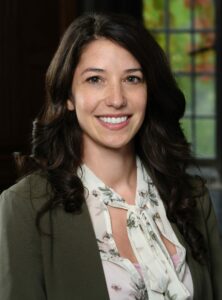 I am currently at work on a book that offers an intertwined history of sexual and racial politics in France and the French Empire. The book manuscript examines the role of prostitution policing in managing racial relations and in contributing to the making of white French identity in an imperial nation-state that claimed to be race-blind. I ground my study in  port cities and garrison towns across France and in colonial Dakar, Senegal, where I trace the rise and fall of the "French model" of prostitution policing in the century following the abolition of slavery in 1848. While interested in the policies shaping prostitution, I pay equal attention to how those involved in the sex industry, whether the women selling sex, brothel keepers, or procurers, exploited racialized sexual desires and, through their labor, reinforced or transgressed the racial boundaries of colonial rule.
Today, my life is split between the United States and the Francophone world. I have undertaken extensive archival trips in Fort-de-France (Martinique), Dakar (Senegal), Paris, Aix-en-Provence, and Bordeaux (France), and look forward to many more archival (and not so archival) adventures.