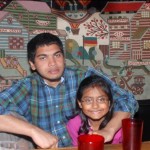 Farhan Abedin is a Math major in his junior year at Lafayette College. He has been in the Reeder House for one year, and he enjoys the domiciliary nature of his abode. His alter ego is an amateur musician with a particularly noted bias towards heavy metal and progressive music. In his altered state of mind, Farhan frequently composes epic yet completely unappreciated music. Some of his other passions include chocolate, positive scalar curvature, God, sleeping in the shower, and the mafia (namely Silvio Dante from the Sopranos). It should be noted that the little girl in the picture with Farhan is his 8 year old cousin. As it can be clearly observed, Farhan loves children dearly, as long as they don't pull on his beard.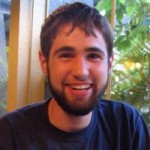 Michael Adelman is a senior in Civil and Environmental Engineering from Scranton, PA. He is interested in solving environmental and public health problems, and has been active in community-oriented water and development projects in rural Honduras; composting and other sustainability initiatives at the Lafayette campus; environmental education for after-school programs in the Easton area; and technical research on soil remediation, nutrient cycling, and other topics. He is excited to be a part of the Reeder St. living community for the first time, and has already found it to be an interesting and intellectually stimulating place.
He is a senior from Yardley, PA majoring in Neuroscience. While at Lafayette, he has had the opportunity to get hands-on research experience through the EXCEL Scholar program, LEARN Scholar program, and an Undergraduate Research Fellowship as well as participate on the swim team. He hopes that by living in Reeder he will gain new perspectives on different topics, broaden his interests, and enhance his experience at Lafayette.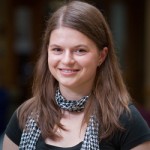 Diana Hasegan is a senior dual degree student pursuing a B.S. in Civil and Environmental Engineering and an A.B. in Economics and Business. At Lafayette she has been involved in a variety of activities including: EXCEL Research, Resident Advisor, Writing Associate, the Sustainability Committee, the Composting Team, the Club Tennis Team, Tau Beta Pi Engineering Honor Society, Omicron Delta Epsilon International Economics Honor Society, Phi Beta Kappa Liberal Arts Honor Society. In Reeder Diana has found an almost ideal living and learning experience due to the amazing group of people that form the Reeder Fellowship. She looks forward to another year of great debates on a variety of philosophical and current economic and political issues.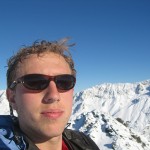 Dietrich Hoefner is a senior A.B. Engineering Major from Takoma Park, MD. His academic interest at Lafayette is in bridging gaps between different knowledge "silos" to support decision making for a sustainable future. Outside of academics, he can usually be found outdoors, often on a mountain bike in Jacobsburg State Park. Dietrich has been a member of the Reeder Street Fellowship since 2007, and enjoys the strong sense of community fostered within the house.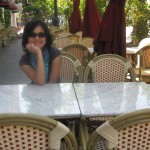 Nan is a sophomore from Shanghai, China majoring in International Affairs. She fell for Reeder House with its cozy fire place, fully-equipped kitchen, and close vicinity to the campus. She dreams of trampolining in the backyard, camping on the fire-escape as well as having intellectual discussions (or discussions of any sort) with the fellows. Nan enjoys napping,eating, watching Seinfeld, but not necessarily in that order.

"Luke" Xuan Liu from China, sophomore ECE major. Having served in the First-year Class Council previously, he is now co-presiding in badminton club and running a club of China known as "Global China Connection – Lafayette Chapter." He looks forward to a successful year for his clubs, as well as another intramural badminton champion T-shirt!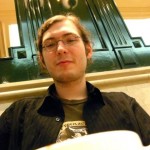 Peter Moody is a History major and a senior at Lafayette. He's a three-year veteran of Reeder Street, and a proponent of similar living groups both on and off campus. On campus, Peter is involved with concert choir and chamber singers, the Association of Lafayette Feminists, Social Gaming Network, and Anime Club, along with more sporadic involvement with most of the campus activist groups. He's also a member of the Socialist Party USA, and served as co-vice chair of the SP-USA's national committee from October 2007 to October 2009. Still not entirely sure about what he wants to do after graduation, Peter is currently looking into getting a job related to public transit.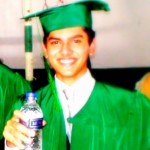 Ahsan, an ECE major currently in his sophomore year, has been spending most of his time outside studies so far making friends and pursuing his twin passions of writing and photography. At Reeder house, his hopes this year are to make great friends out of the Reederites, simultaneously expanding and enriching his perspectives on the issues discussed in the house and sharing his own culture with the fellows.
Alex Sandoval is a self proclaimed nomad. He has studied psychology while at Lafayette although that has not always been his major. He lives at Reeder to get away from the bureaucracy and noise of campus. He also enjoys intelligent and interesting folk.