Students Writing 1986-present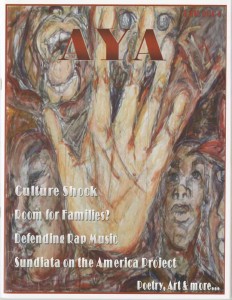 The student journal AYA began in 1990. "Returning to its roots with a focus on social commentary, this fresh, revitalized AYA presents students' thoughts on issues of diversity," wrote chief editor Fayola Bostic in introducing the Fall 2004 issue, which included poetry, essays, and art by students. Click on the cover of the issue at left for a PDF scan of one of its essays, "Are You Comfortable in Kirby?" by Nangula Shejavali, Class of 2006.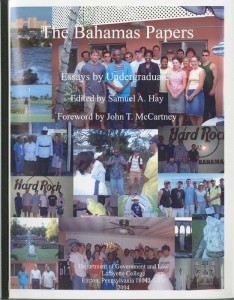 The Bahamas Papers came out of a trip to Nassau taken by 19 students and two professors in December 2003 and January 2004 for the winter intersession course "West Indian Identities: Politics and Literature of the Caribbean." Students wrote essays about struggles for political power in Haiti and the effects of those struggles on Haitians and Bahamians; the Bahamian health care system; Caribbean tourism's effects on the economy, environment, and culture; and other topics. Click on the cover of The Bahamas Papers at left for a PDF scan of the essay "The Bahamian Tourist Industry" by Trent Mohney, Class of 2005.
✍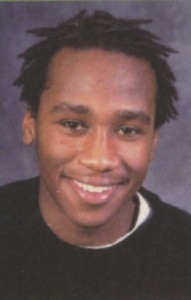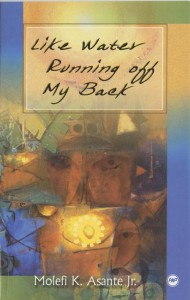 Molefi K. Asante Jr., Class of 2004, published his first book, Like Water Running Off My Back, in 2002. Asante went on to write two more books, Beautiful. And Ugly Too and It's Bigger Than Hip Hop, and his fourth book, a memoir titled Buck, will be published in 2013. He also has made three award-winning documentary films: Motherland, 500 Years Later, and The Black Candle.
Kameisha Jerae Hodge, Class of 2011, published Atlas of Consciousness in 2010. Hodge has also been published in the Georgetown Journal of Law & Modern Critical Race Perspectives.