Students Publishing 1986-present
Students began publishing alternative newspapers Blunt, Toilet Paper, and The Vid in the 1990s, and started publishing Marooned in 2003. Click here for the catalog record for Lafayette's recent alternative student newspapers.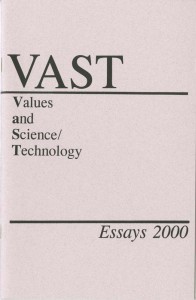 Values and Science/Technology (VAST) courses are designed to "engage students in a problem or issue sufficiently large that it cannot be addressed by any single disciplinary perspective." Students take the courses, which are affiliated with the College Writing Program, as sophomores. Click on the cover at left for a PDF scan of the sample collection of essays produced out of the spring 1999 courses. Click here for the catalog record for the VAST essays held by the College Archives.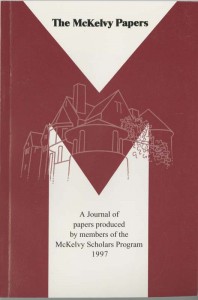 The McKelvy Papers were a collection of essays produced annually by the McKelvy House Scholars. Click here for PDF scans of the tables of contents of The McKelvy Papers from 1995 to 2005. Click here for the catalog record for the College Archives' collection of the The McKelvy Papers.