Welcome to the online home of the Lafayette College Pep Band.
The Pep Band is a student-led ensemble that performs for home athletic events–primarily football and basketball games–and other College functions.  At football games, the band performs a half-time show on the field and plays in the stands. While not a marching or scatter band, the Pep Band does execute some simple maneuvers and position changes depending on the nature of the show.
During basketball season, the Pep Band forms two groups: The Pride Jazz Band performs a variety of standard (and more energetic) jazz tunes, such as "Birdland" or "Chameleon."
During the past season, the Pep Band performed in front of over 50,000 people at Yankee Stadium, and on national television at a first-round NCAA Men's basketball tournament game.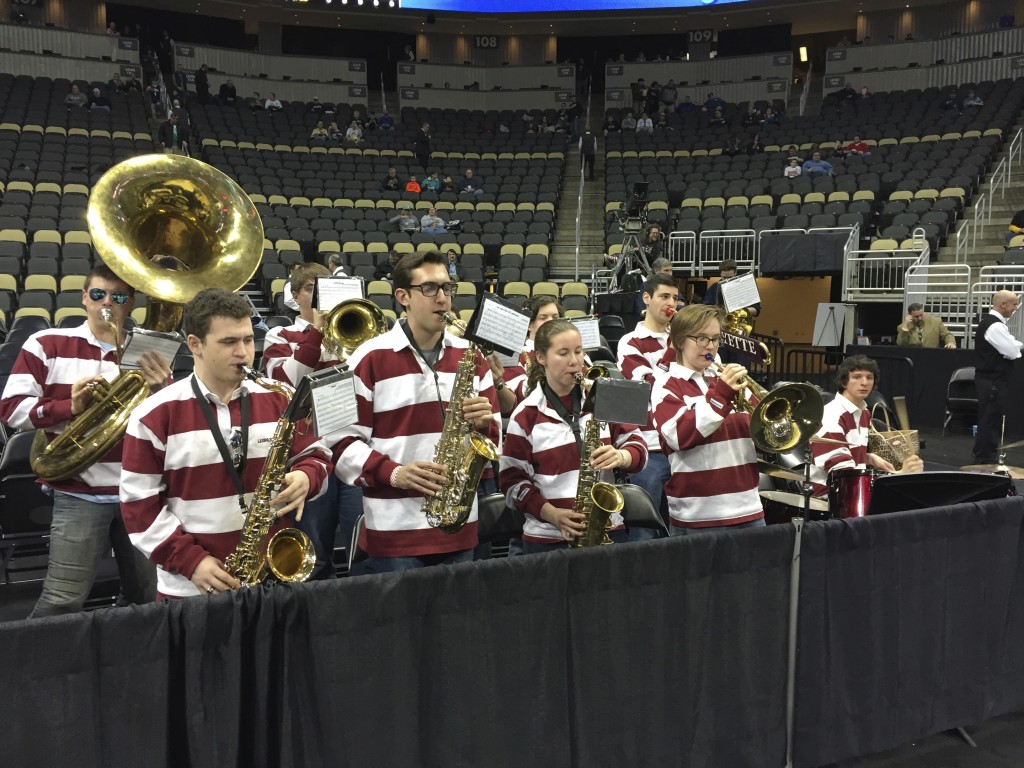 Here is the full Yankee Stadium half time show!