The Marquis Players is a student-run theatre organization which donates 100% of all earnings to Easton-area organizations. Our mission is to create an open venue for Lafayette College students to participate in all aspects of a theatrical production as a learning experience, social vehicle, and extracurricular opportunity, and to benefit the community of Easton through ticket sale donations, fundraisers, an outreach with local beneficiaries.
We consider ourselves a family at the Marquis Players. We have a no-cut audition policy, so anybody can be involved regardless of talent and degree of experience. Our members range from Theatre majors pursuing a career in the performing arts to Engineering majors who have an interest in musical theatre. From the moment you step foot into the audition room, we want to welcome you into our family.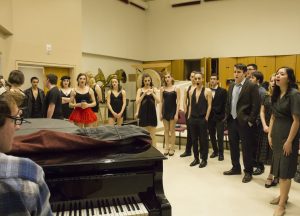 Over the past 20 years, the Marquis Players have raised over $89,000 for programs that benefit local Easton charities as well as the Dan O'Neil Memorial Fund.
Examples of Local Organizations:
The Daniel P. O'Neil Memorial Fund
The Sandy Hook Fund
Safe Harbor
Third Street Alliance
Turning Point
The Lehigh Valley Food Bank
For More Information…
Facebook.com/marquisplayers
Twitter: @marquisplayers
Instagram: @marquisplayers
Email: marquisplayers.ec.lc@gmail.com