The National Central Library (國家圖書館) in Taipei is holding a postcard exhibition in the front lobby.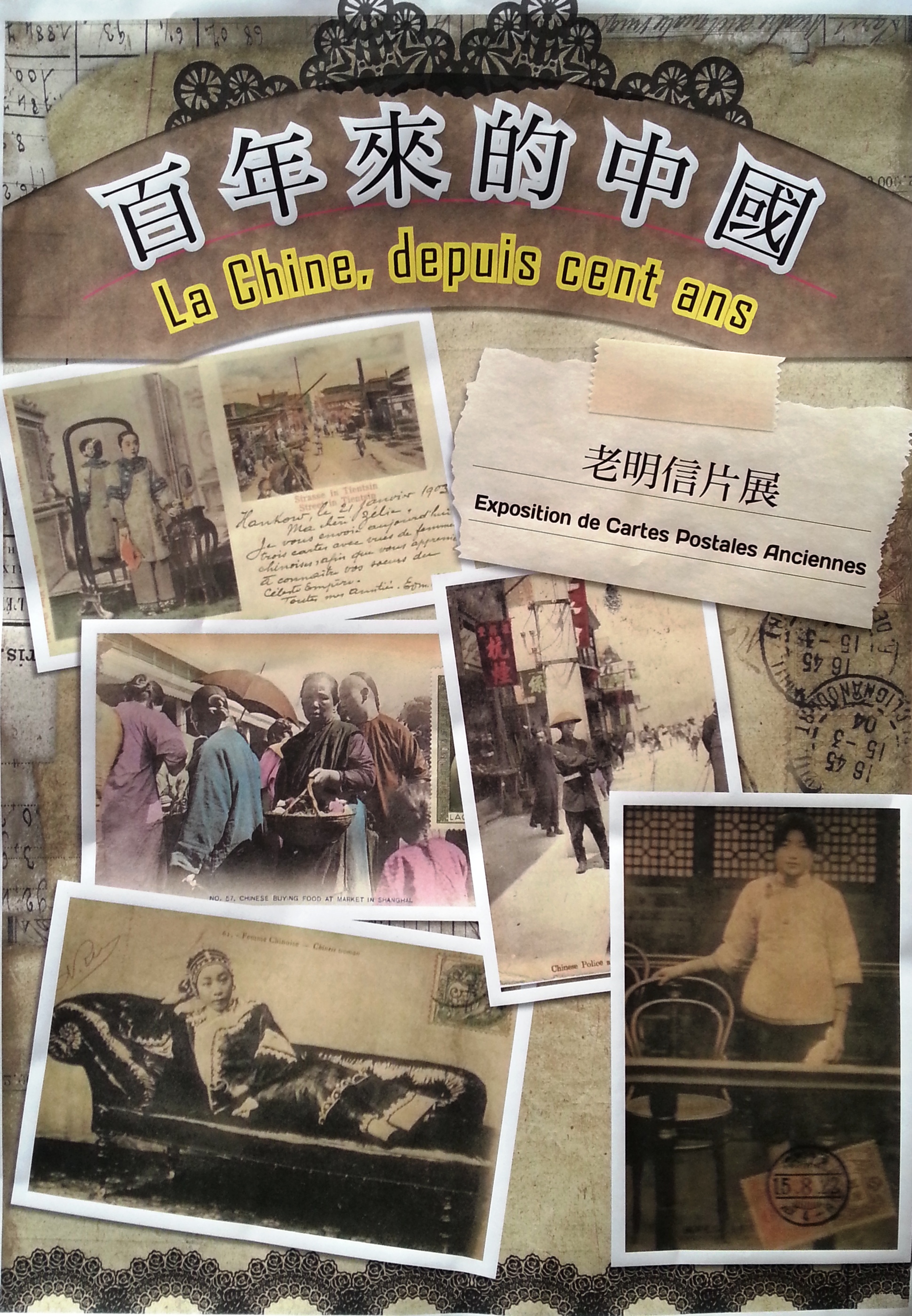 The exhibit signage is in both Chinese and French, which is fitting since nearly all of the postcards are from China (there are a couple of "Chinatown" and an "Annam" card), and the majority of them were produced for a French audience.  An English title could be: "China 100 Years Ago: An Exhibition of Antique Postcards."
The following summary is based on my notes, made while circling the four exhibit tables on a busy Saturday afternoon in the lobby.  Some of the numbers maybe off by one or two cards.
These are Chinese postcards, but they were produced by French, English, American, German, and Japanese producers.  There were no Chinese-language titles on any of the postcards.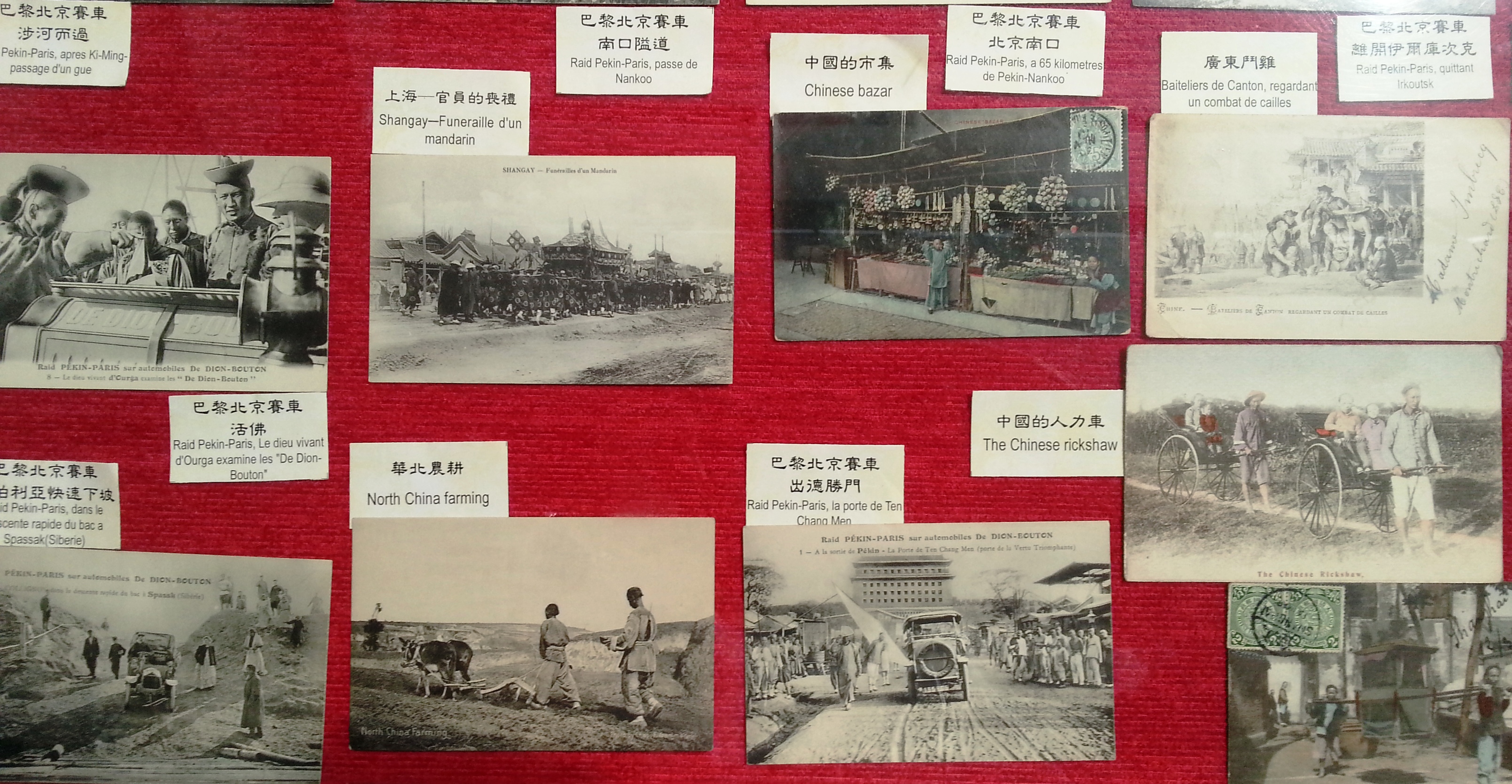 The National Central Library staff organized the postcards into categories that would have been familiar to postcard producers 100 years ago.
Altogether, I counted 173 cards, sorted into five categories. I further subdivided these into languages (some didn't have any writing):
風景/Paysage  [Scenery] (38 cards)

12 English
9 Japanese
5 German
4 French

生活/Quotidien [Lifestyles] (39 cards)

26 French
10 English
1 German

中國婦女/Les femmes chinoises [Chinese Ladies] (26 cards)

20 French
2 Japanese
1 English

人物/Personnes [People] (34 Cards)

18 French
12 English
2 Japanese
2 German

建築/L'architecture [Architecture]

15 French
13 English
2 German
1 Japanese
1 Italian
1 Russian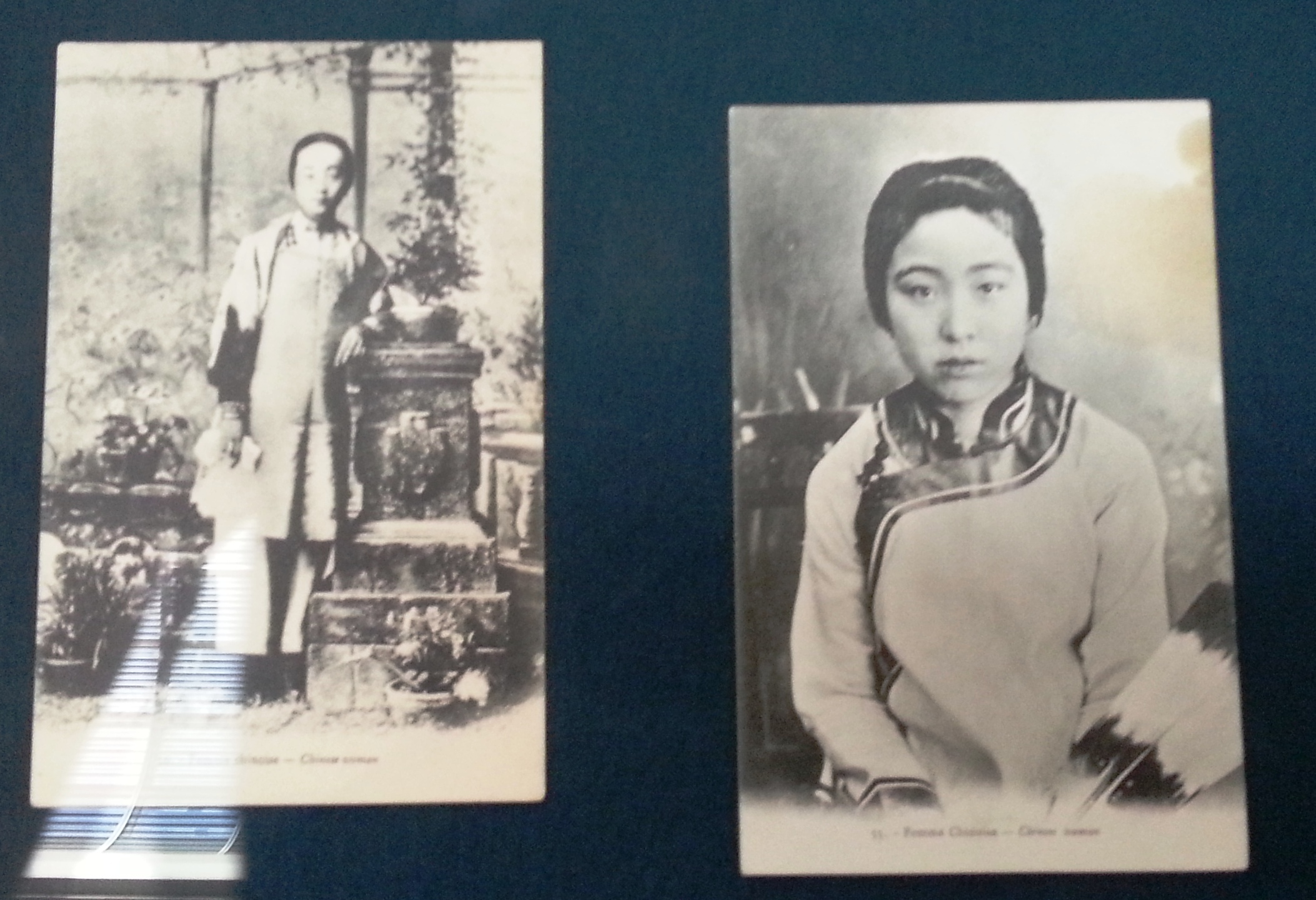 中國婦女/Les femmes chinoises [Chinese Ladies]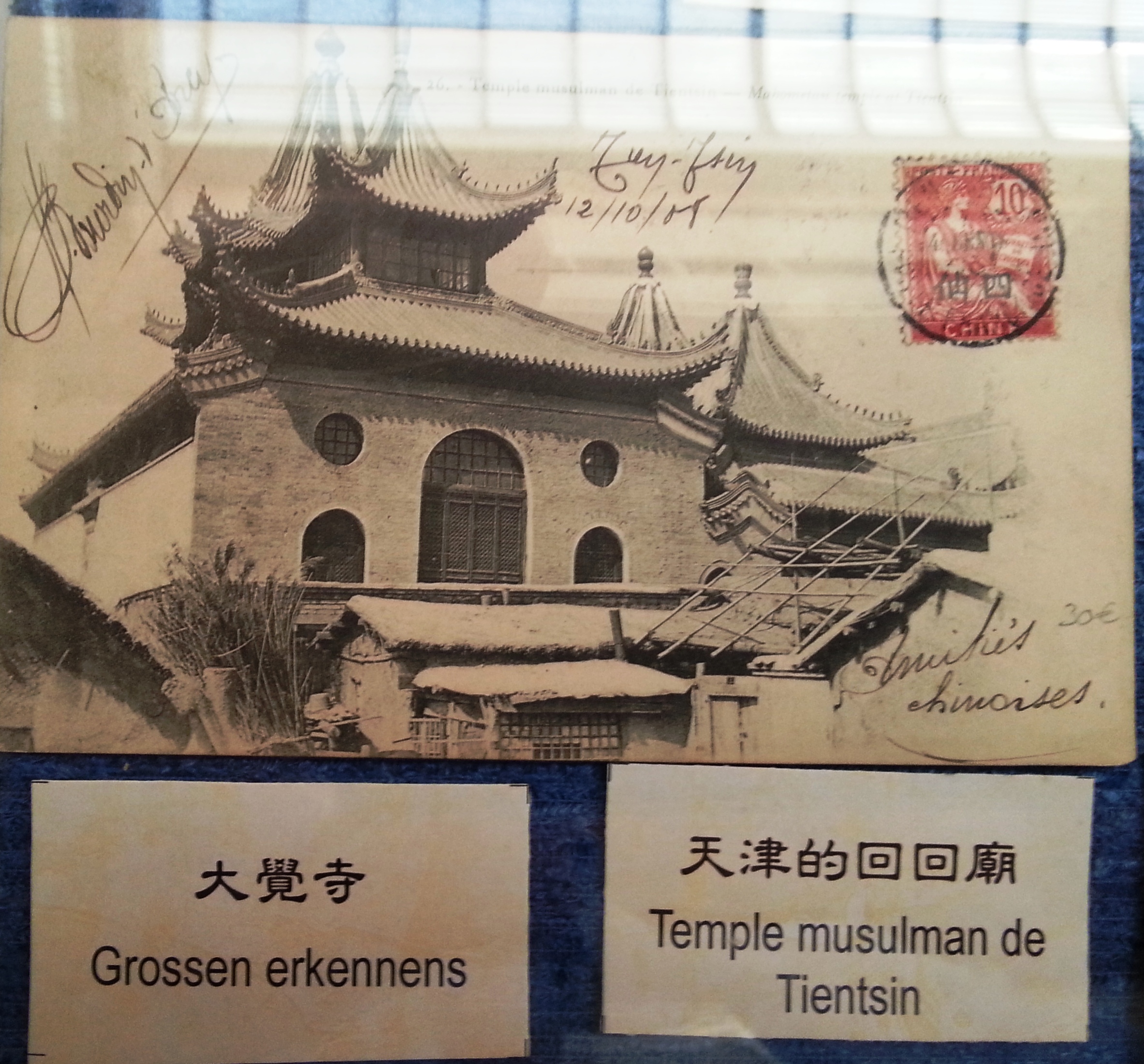 建築/L'architecture [Architecture]
 The exhibit does not explain how the cards were selected, where they are housed, or anything about their production, circulation, or ideological orientation.  It seemed to me that these cards bear the marks of the treaty-port system culture that generally portrayed the late Qing cities of China as archaic, colorful, sometimes cruel, and sexually charged.  This is a beautifully arranged exhibit with cards that contain much in the way of postal information, scribbled notes, and interesting photography.  I am inspired to study Qing-period postcards seriously now, and I hope the exhibitors will publish a catalog with a scholarly apparatus soon.