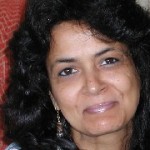 Jamila Bookwala, Ph.D.
Dean of Academic Initiatives and Professor of Psychology
Office of the Provost
219 Markle Hall
Lafayette College
Easton, PA 18042
Phone: (610) 330-5070
Fax:     (610) 330-5068
Email:  bookwalj@lafayette.edu
As the Dean of Academic Initiatives, I am responsible for reviewing, planning, and making recommendations regarding the College's curriculum; managing and overseeing course enrollments, faculty teaching loads, and department and program course planning; managing the assessment of student learning and preparing accreditation reviews; and  overseeing the academic external review process. As Dean, I supervise the College's sponsored research effort and am responsible for the promotion, management, and coordination of student and faculty research and of faculty travel.  I serve ex officio on the Academic Research Committee, the Curriculum and Educational Policy Committee, the Institutional Animal Care and Use Committee, and the Institutional Review Board.
My research focuses on 1) stress and well-being in the middle and late adulthood years; 2) the role of psychosocial factors such as close social relationships and psychological resources in resilience to stress and in well-being; and 3) gender differences in stressors and resilience to stress.  Stressors that I study include normative and non-normative stressors in the mid and late life including spousal illness or loss; family caregiving; disability, functional impairment, and pain; stigma and discrimination; and negative interpersonal exchanges.  My research examines both psychological and physical well-being as health-related outcomes.
Courses that I teach on a regular basis include: Introduction to Aging Studies; Senior Project in Aging Studies; Lifespan Development I & II; Health Psychology; Design and Analysis I. Occasionally, I teach Introduction to Psychology as a Natural Science and special topics courses, such as Alzheimer's and Other Dementias; and Making Theater: On Aging.  I supervise students conducting independent study, advanced research, and honors thesis projects for academic credit and also work with student EXCEL research scholars.