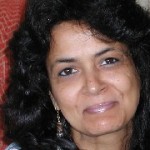 Jamila Bookwala, Ph.D.
Professor, Department of Psychology
312 Oechsle Hall
Lafayette College
Easton, PA 18042
Phone: (610) 330-5285
Fax:     (610) 330-5349
Email:  bookwalj@lafayette.edu
My research focuses on 1) stress and well-being in the middle and late adulthood years; 2) the role of psychosocial factors such as close social relationships and psychological resources in resilience to stress and in well-being; and 3) gender differences in stressors and resilience to stress.  Stressors that I study include normative and non-normative stressors in the mid and late life including spousal illness or loss; family caregiving; disability, functional impairment, and pain; stigma and discrimination; and negative interpersonal exchanges.  My research examines both psychological and physical well-being as outcomes.
Courses that I teach on a regular basis include: Introduction to Aging Studies; Senior Project in Aging Studies; Lifespan Development I & II; Health Psychology; Design and Analysis I.  Occasionally, I teach Introduction to Psychology as a Natural Science and special topics courses, such as Alzheimer's and Other Dementias; and Making Theater: On Aging.