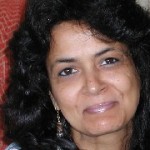 Jamila Bookwala, Ph.D.
Professor of Psychology
Associate Editor, The  Gerontologist
Fellow, American Psychological Association
Fellow, Gerontological Society of America
Department of Psychology
Lafayette College
312 Oechsle Hall
350 Hamilton Road
Easton, PA 18042
Phone: (610) 330-5285
Fax:     (610) 330-5349
Email:  bookwalj@lafayette.edu
(she, her)
My research focuses on 1) stress and well-being in the middle and late adulthood years; 2) the role of psychosocial factors such as close social relationships and psychological resources in resilience to stress and in well-being; and 3) gender differences in stressors and resilience to stress.  Stressors that I study include normative and non-normative stressors in the mid and late life including spousal illness or loss; family caregiving; disability, functional impairment, and pain; stigma and discrimination; and negative interpersonal exchanges.  My research examines both psychological and physical well-being as health-related outcomes.
Courses that I teach include: Understanding Happiness (First Year Seminar); Introduction to Aging Studies; Senior Project in Aging Studies; Lifespan Development I & II; Health Psychology; Design and Analysis I. Occasionally, I teach Introduction to Psychology as a Natural Science and special topics courses, such as Alzheimer's and Other Dementias; and Making Theater: On Aging.  I supervise students conducting independent study, advanced research, and honors thesis projects for academic credit and also work with student EXCEL research scholars.