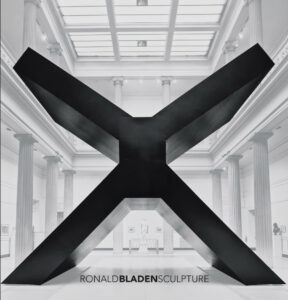 By Robert Mattison
The hulking black X with angled feet spans the width of the floor while its arms reach 24 feet to the second story of the museum atrium. The piece contrasts dynamically with the marble floors, Doric columns, and alabaster Greek-style figure beneath its presence. It proclaims the modern age.
"Presence" is the word artist Ronald Bladen used to describe his sculptures. It is an understatement. The work combines scale, geometry, and architectural form to engage the viewer in emotions that range from sheer awe to delight.
Robert S. Mattison, Marshall R. Metzgar Professor of Art, remembers his first encounter with Bladen's Three Elements as a teenager in the Sculpture Garden of the Museum of Modern Art, New York. Today he is author of the first monograph on this pivotal artist.
Like a Bladen piece, writing this book was no easy lift, but Mattison champions significant artists who sometimes have not received the historical prominence they are due.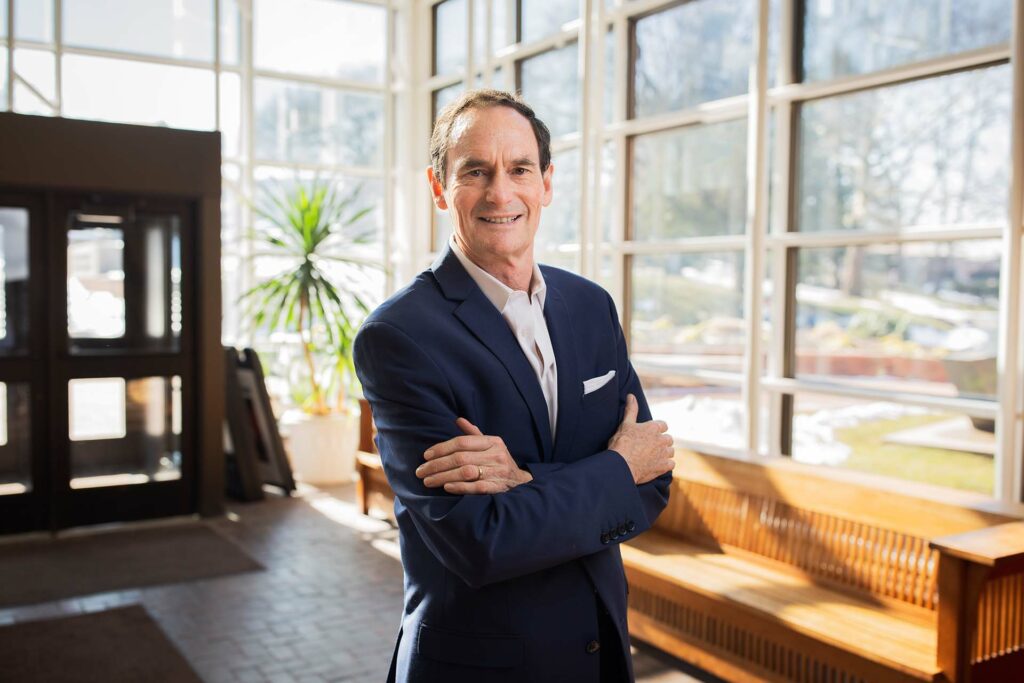 "If you look at the mid-20th century, Bladen created powerful works of historical, social, and cultural significance," says Mattison. "He was famous in his lifetime and admired by many modern artists. We are returning his work to the position that it so richly deserves."
Bladen worked in three scales: maquettes, mid-size, and monumental. Many of his early exhibition pieces were wood prototypes. In Mattison's book, images of these "lost" works in their original locations are essential to understanding the artist's powerful heritage.
Making a monograph of this type is a multiyear commitment, but Mattison's deep admiration for the artist, his relationship with the estate, and his partnership with Loretta Howard Gallery, which represents the artist, brought the project into focus.
"It's like putting together a jigsaw puzzle," he says. That puzzle had him tracking down literature about the artist, visiting museums, galleries, and private collections, and interviewing artists, critics, and collectors who knew Bladen. He went to Mexico to speak with Bladen's ex-wife; Berlin to view 30 pieces amassed by a single collector; Albany, Miami, Buffalo, and Seattle to view Bladen's outdoor works.
Mattison has noted, "It is absolutely essential to see these works at full scale and as three-dimensional objects in space."
Bladen took advantage of the wave of support for public art in the late 1960s and 1970s. There was a belief articulated by President John F. Kennedy that public art was essential to the nation's self-image. Bladen submitted proposals to the Art and Architecture Program of National Endowment for the Arts. "He had dozens of proposals considered and many commissions," Mattison says.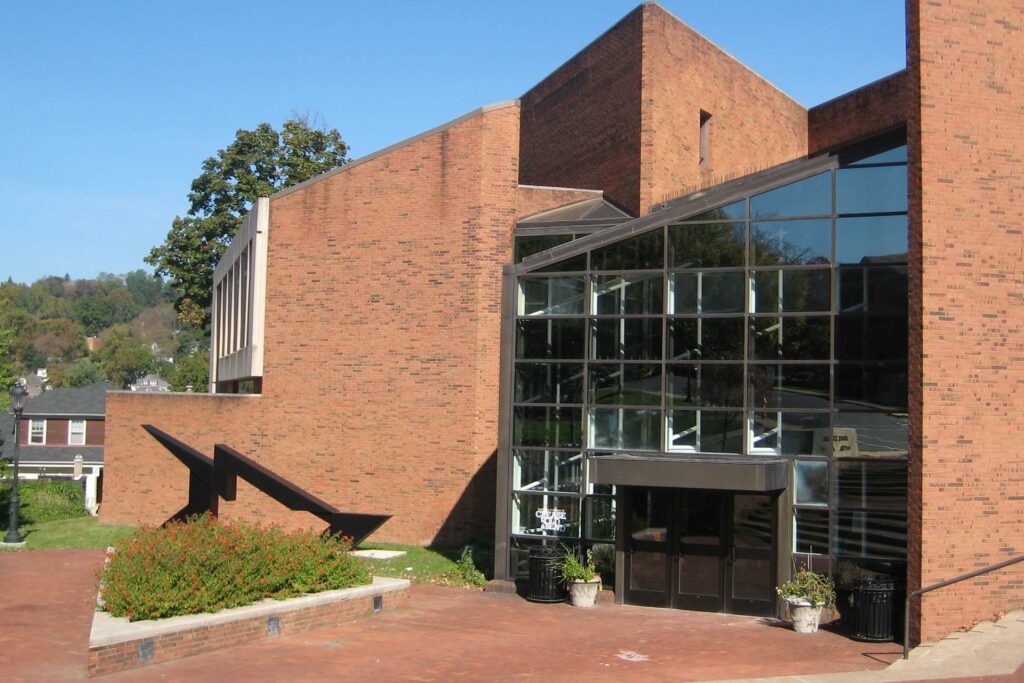 But as postmodern sensibilities changed in the 1980s, Bladen's public-directed work fell out of fashion. "Major artists today, however, like Ursula von Rydingsvard, Richard Serra, and Mark di Suvero, all recall the impact of Bladen's forceful sculptures," he says.
That's where Mattison steps in. This monograph helps Bladen ascend to a much-deserved position in the cultural field just as Black Lightning that sits outside Williams Center for the Arts rises to engage the space around it.