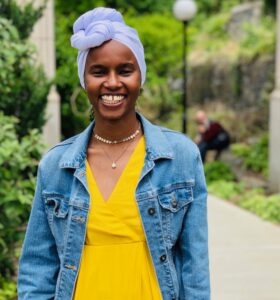 Maria Ahmed
Trip: New Beginnings: Refugee Resettlement
Bio: My name is Maria and I am an international Affairs and Anthropology/Sociology double major. I am from Hargeisa, Somaliland. Since my first year at Lafayette, I have been involved in Refugee Action, a group on campus that works with local refugees. Last year I co-led the Hope in Humanity trip to work with International Rescue Committee. The work we will do is important and necessary because the world is experiencing record high numbers of displacement. As I am fortunate enough to be at a position to be able to assist, I want to use this opportunity as a way to reach more people and raise awareness on this issue. Beyond the direct work will be doing for a week, I hope this trip allows the participants and I to reflect on our experience working with clients and have a better understanding on the refugee resettlement process in the US.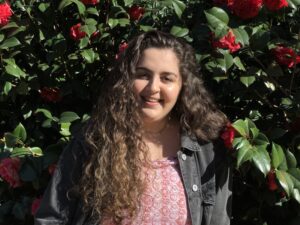 Ayat Husseini
Trip: New Beginnings: Refugee Resettlement
Bio: My name is Ayat and I'm (like my co-team leader) an International Affairs and Anthropology/Sociology double major. I was born in Lebanon and raised in NYC most of my life. My attention to the refugee crisis heightened while on a trip back to Lebanon in 2016 before starting school at Lafayette. I witnessed living conditions indescribable and unimaginable. During my sophomore year I got involved with Lafayette's Refugee Action, a group that raises awareness about the global refugee crisis, fundraises for our local resettlement agency, and resettles refugees in our area. My hopes in co-leading this trip is that we will learn more about the global crisis, engage in the resettlement process, support the work already being done on campus, and find ways to positively effect change in large and substantial ways.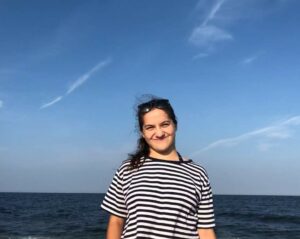 Sharon Engel
Trip: A Promise to Keep
Bio: My name is Sharon, and I'm a sophomore anthropology & sociology major and environmental studies minor, and I'm pumped to be co-leading a trip with Maddy this spring! This trip is extremely sensitive and special to me, as I not only connected so deeply with my team, but with every community member we met on this trip. One of the most important parts of this trip is that we are exposed to the reality of a part of history that most of us were never taught, and we learn it from the mouths of the very people who lived it. With this trip, the experience you get out of it greatly depends on how much you invest into it – if you are willing to be vulnerable, work hard, confront your own misconceptions, and learn, you will have an unforgettable experience!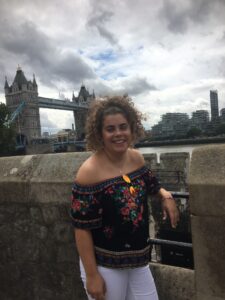 Maddy McLaughlin
Trip: A Promise to Keep
Bio: I'm Maddy and I'm a senior neuroscience major/health care minor and I will be co-leading a trip with Sharon this spring! I'm stoked to return for my second year on this trip and reunite with friends we made last year. This trip is very important to me because I believe returning year after year is vital to our impact within this community. We're working to disrupt a history of mistrust and betrayal and our annual return shows that we are committed to that purpose. I hope that everyone joining our trip falls in love with this place as much as I did and I can't wait to bring back what we learned and integrate it into the Lafayette community!!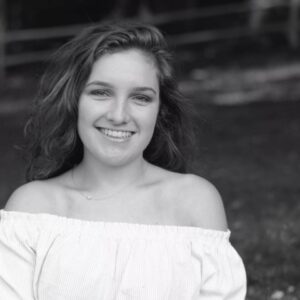 Ciara O'Connor Trip: Break the Cycle
Bio: My name is Ciara O'Connor from both Cork, Ireland and New York. I am a sophomore studying Psychology and Anthropology & Sociology. I chose to lead this trip because I am deeply invested in issues in the justice system, unequal backgrounds and child development. This trip is a mixture of all of those topics and so I am attempting to educate others so that we can make systematic changes. It is so important that as many people as possible are aware so that there is greater support and more voices to speak up for what is right, and for basic rights for all. Hopefully, the goal is that the community will also become more involved (both personally and judicially) instead of pushing detention centers onto the back-burner.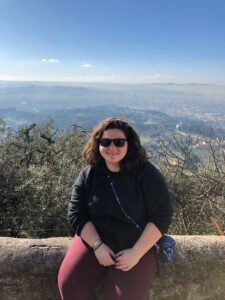 Rachael Broder
Trip: Break the Cycle
Bio:
My name is
Rachael
Broder
and I'm so excited to be leading the mass incarceration ASB trip for the second year! I am a senior pre-med Biology major and Anthropology & Sociology minor. As it is my third year participating in an ASB trip focusing on mass incarceration, this topic has grown very near and dear to my heart. The issue of mass incarceration is something that many students of institutions such as Lafayette College are very disconnected from. My hope is that this trip inspires not only its participants but all members of the Lafayette community to increase their awareness of this systemic issue by providing both educational and hands-on opportunities.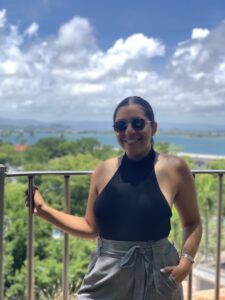 Angie Orellana
Trip: Lead the Scene, Keep it Green
Bio: I've been part of ASB since freshman year and I couldn't be more grateful. ASB has given me the opportunity to impact social issues that are truly important to me like women empowerment. We need to redefine what it is that women can be and do to make our world a more equitable place. Our trip involves furthering the efforts for women empowerment in developing areas through education. Trip members will be able to participate and witness these efforts first-hand while forming lasting friendships.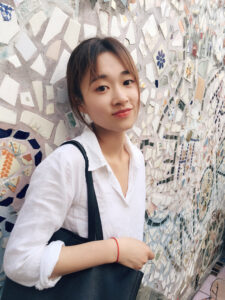 Simba Wu
Trip: Lead the Scene, Keep it Green
Bio:
I was lucky enough to become part of ASB by joining the trip to TLC this January. That experience was a great lesson for me and planted my motivation to engage more as a volunteer. At the same time, I have been active in sustainability-related organizations, research, and events. Our trip this time would not only continue to focus on women empowerment as the main pursuit of TLC, but we are also looking forward to incorporating more sustainability aspects into the experience since TLC has been working on developing itself as a self-sustained environment. We are truly excited about this meaningful and multi-facet trip.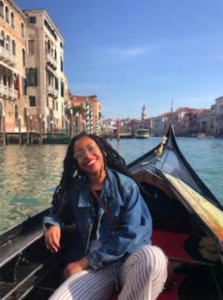 Yazmin Baptiste
Trip: Who Gets to be an American?
Bio: I am a senior with an Anthropology and Sociology major and a Religious Studies minor. I wanted to lead a trip this year because I had a great experience leading a trip during my sophomore year and I wanted to do a project that is aligned with my career aspirations.