The Gerald Warner Taiwan Image Collection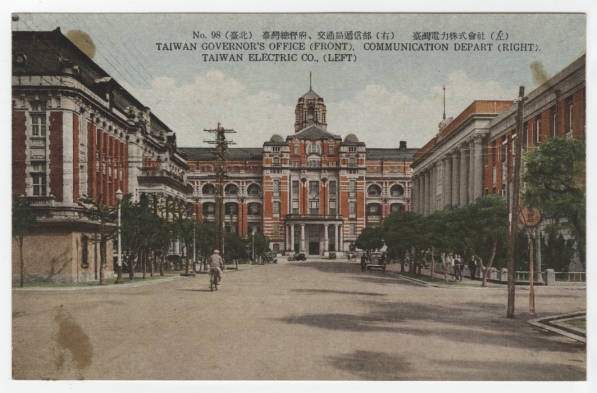 My name is Hyeunkoo Shawn Kyeun and I am an exchange student from Waseda University in Japan. I am currently working for Special Collections in Skillman Library. My first name, Hyeunkoo, definitely doesn't look like a Japanese name. In fact, I am an unusual case because I am a South Korean who traveled to Japan to study Politics and Economics at a Japanese university.  I then moved to the United States through an academic exchange program to study at Lafayette College.  I spent most of my early twenties researching Asia and am deeply interested in East Asian countries.  For this reason, there is no better research project for me to work on at Lafayette College than the Gerald Warner Taiwan Image Collection in Special Collections.
The Warner Collection consists of photographs and postcards digitized by History Professor, Paul Barclay, and Digital Initiatives Librarian, Eric Luhrs.  Since September 2008, my job has been to scan historic material, transcribe Showa Japanese characters, and translate into English text.  This work provides Professor Barclay with a keyword-searchable database to aid his quantitative analysis of the material.
The pictures of Taiwan were mainly taken by Japanese photographers or government providers in the early 20th century when Japan occupied the country.  They document the Japanese government's colonization of Taiwan as well as the customs research that was conducted to help the Japanese understand more about the Taiwanese culture.
Personally, I am very happy to be involved with this project to preserve such historically valuable documents.  I believe I am contributing to the growth of knowledge about the history of Asia in the U.S. At the same time, it makes me feel very confused because my own country, South Korea, was also colonized by Japan during this time period.  I reflect about what Japan did to both Taiwan and South Korea in the age of the Japanese Empire. It inspires me to become more academic and serious every time I work with this collection.  Although the documents show the darker side of colonialism, I realize that I am a totally new generation and can think objectively rather than emotionally about the past relationship between Japan and other Asian countries. I still feel uncomfortable and sorry about what happened during the colonization period and the fact that the politicians in Korea and China could not prevent Japan from expanding its power in the world.  I am a person that easily forgets things that have happened in the past, but this part of history should not be forgotten.  Remembering this part of Asian history can to lead the world to a more peaceful future.