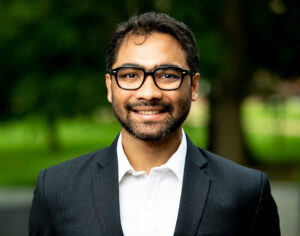 Hi! I am Rohan Prabhu (ROH-hun PRUH-bhoo), an Assistant Professor of Mechanical Department (me.lafayette.edu) at Lafayette College.
Before joining Lafayette, I earned my Ph.D. in Mechanical Engineering (me.psu.edu) with a Doctoral Minor in Psychology (psych.la.psu.edu) from Penn State.  I also hold a master's degree in Engineering Design (sedtapp.psu.edu) from Penn State and a bachelor's degree in Mechanical Engineering from the National Institute of Technology Karnataka, Surathkal (nitk.ac.in).
My research interests are at the intersection of design cognition and design education, with ongoing projects on individual differences, sustainable design, and design for additive manufacturing. You can read more about my lab's research on the Research Page. To know more about what I teach at Lafayette, check out the Teaching Page.