Welcome!
Group News
Check out this featured article and highlight of the group from the Communications team at Lafayette!
August 2022: Emily Kessler and Megan Doucette have joined the group for the Fall semester! Welcome Emily and Megan!
June 2022: Abrienne Biondo ('24, Center for Sustainable Nanotechnology SURE researcher) and Anna Silver ('25, Excel Scholar) join Anna DiFelice ('24, Clare Boothe Luce Scholar) for summer research! Welcome Abrienne and Anna S.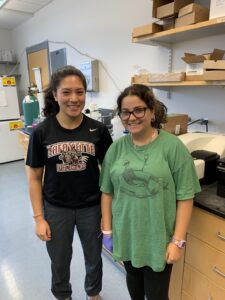 June 2022: Prof. Mensch presented a talk entitled "Correlative atomic force and fluorescence microscopies to characterize the nano-bio interface" as part of the "Advances in Nanomaterials Characterization" session at the Middle Atlantic Regional Meeting of the American Chemical Society. Great talks and networking with old and new colleagues!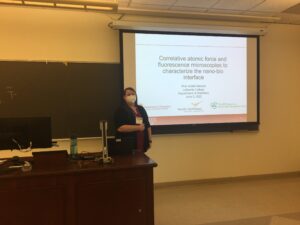 May 2022: Elizabeth (B.S. Chemistry) and Carie (B.S. Chemical Engineering) graduated! Congrats to Carie and Elizabeth! Both are off to graduate school in the Fall! Elizabeth had to miss graduation, but instead got to be part of the fastest crew club four in the nation! How awesome! Read more about it here.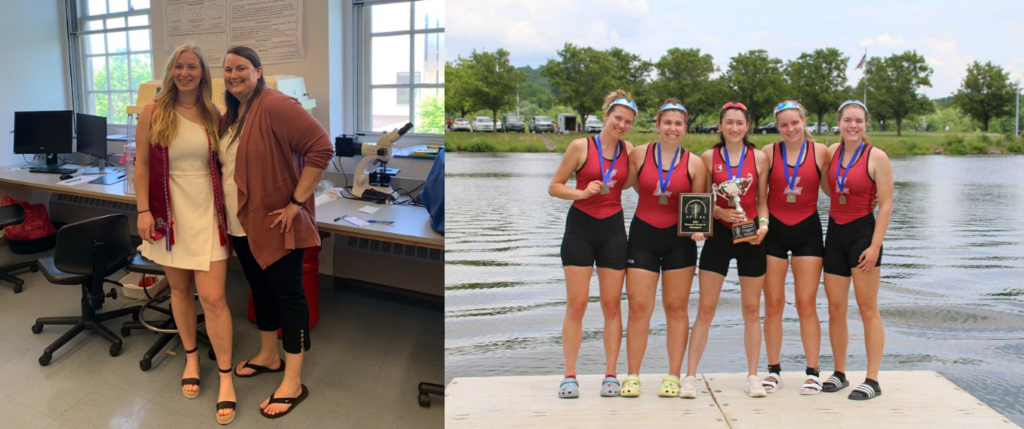 March 2022: Both Elizabeth and Carie presented their work at the American Chemical Society meeting in San Diego, California. We made some time to explore San Diego as well as hear about lots of science!

November 2021: Elizabeth, Carie, and Anna recently presented their summer research at the Fall Student Research Poster Session at Lafayette College.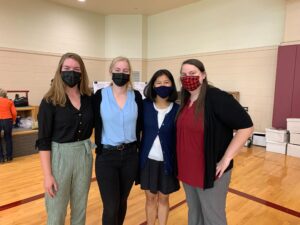 September 2021: Brooke Weiss (Excel Scholar) joined the lab! Welcome Brooke!
June 2021: Carie Feigeles ('22, Clare Boothe Luce Scholar) and Anna DiFelice ('24, Excel Scholar) will be joining Elizabeth Good ('22, Sherma Scholar) to conduct research this summer in the Mensch lab. Welcome Carie and Anna!
January 2021: Elizabeth Good (Excel Scholar) will be working this semester to get the Mensch group up and running! Welcome Elizabeth!