Celebrating 50 Years
The 2013/14 academic year marks a significant milestone for Skillman Library and our organization of dedicated Friends. Fifty years ago in the fall of 1963, a state-of-the-art Skillman Library welcomed Lafayette students with modern conveniences and expanded shelving capacity. During the spring semester of 1964, a group of thirty friends of the College, led by Kenneth F. Kressler '18, gathered at the Union League in Philadelphia to discuss how they could help the recently opened Skillman keep abreast of the post-World War II knowledge explosion and fill the new shelves. These benefactors became our first Friends of Skillman Library.  Today our Friends continue to support the educational mission of the library and are sponsoring exceptional programming throughout the fiftieth anniversary year.
Join Skillman Library and the Friends as we commemorate fifty years at Lafayette College!
Alumni Now Have Free Access to the JSTOR Database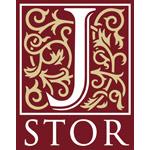 Thanks to the Friends of Skillman Library, Lafayette's 28,000 alumni worldwide now have free access to JSTOR, a growing digital library of back issues of more than 2,000 scholarly journals. This service is funded by the Friends in honor of the 50th anniversary of Skillman Library and offers our graduates a way to remain intellectually engaged with their disciplines long after they leave College Hill.The same high-quality archival journal collections available through JSTOR to current students and faculty are now fully searchable by the Lafayette College alumni community.
An alumni Network ID is required for JSTOR login.  If you already have an alumni Network ID, visit http://jstor.lafayette.edu to begin searching the JSTOR database. If you do not have an alumni Network ID, you will receive an email from Alumni Relations on March 10, 2014, with your username and password instructions. For further information on alumni Network IDs, visit http://help.lafayette.edu/faqs/alumni.
50th Anniversary Calendar of Events
The 2013 Lafayette Birthday Lecture honoring Alison Byerly, 17th president of Lafayette
Monday, September 9, 2013 at 4:10pm, Gendebien Room, Skillman Library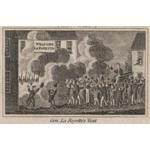 Diane Windham Shaw, Director of Special Collections and College Archivist, will discuss the Marquis de Lafayette's "Farewell Tour" of America in 1824-25, an event unlike any other in American history. Fifty years after the American Revolution, America welcomed back her youngest major-general with an outpouring of national affection on an unprecedented scale. Everywhere Lafayette went during this fourteen-month odyssey, and he visited each of the 24 states then in the Union, he was greeted by adoring throngs of citizens, who organized elaborate welcome parades, receptions, dinners, and balls in his honor. Lafayette truly deserved his sobriquet as "The Nation's Guest," as he insisted on spending time not just with the country's elite, but also with ordinary citizens, slaves and free blacks, and Native Americans.
Experiencing Prospect Park: The Olmsted & Vaux Brooklyn Masterpiece
Thursday, September 12, 2013 at 4:15pm, Gendebien Room, Skillman Library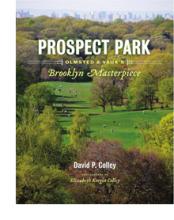 Elizabeth Keegin Colley and David P. Colley present a talk in conjunction with the Skillman Library Fall Exhibit featuring photographs that reveal the splendors of New York's long overlooked Prospect Park, 585 acres of woodland, meadows, and waterways in the heart of teeming, boisterous Brooklyn. Keegin Colley's photographs, described as "luscious" by New York magazine, were taken over a three-year period in all seasons and all times of day and night for the new book Prospect Park, just published by Princeton Architectural Press. The first monograph on this superb public space designed by America's pre-eminent landscape architects Frederick Law Olmsted and Calvert Vaux, the book includes historical images and text by David P. Colley. A reception and book-signing will follow.
The Rare, The Medium-Rare, and The Well-Done: Thinking about Books, Microchips, and Libraries as the Skillman Turns 50

Wednesday, October 9, 2013, at 4:30pm, Gendebien Room, Skillman Library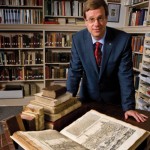 Michael F. Suarez, S.J., Director of Rare Book School, Professor of English, and Honorary Curator of Special Collections at the University of Virginia, presents the 2013 Paul and June Schlueter Lecture in the Art and History of the Book. A reception will follow in the Rothkopf Reading Room.
A Legacy of Largess: Gifts to the Skillman Library, 1963/64 – 2013/14
October 16, 2013 – February 28, 2014, Simon Room, Skillman Library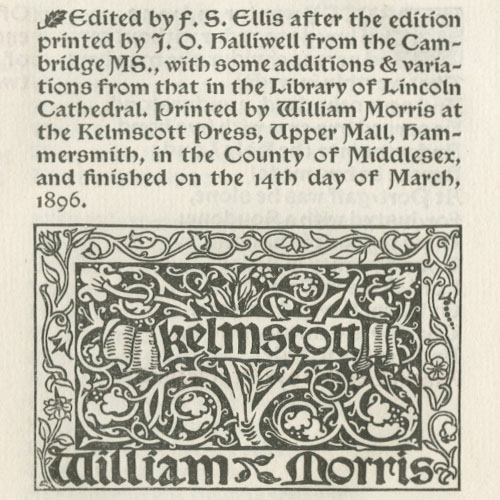 A special exhibition in honor of the 50th anniversary of Skillman Library.  Highlights include gifts to Special Collections and Skillman's endowed book funds.
Raphael Lemkin, Cultural Destruction, and the Armenian Genocide
Wednesday, October 23, 2013 at 4:10pm, Gendebien Room, Skillman Library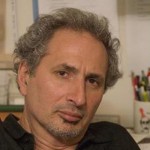 Lecture by Dr. Peter Balakian, Donald M. and Constance H. Rebar Professor in Humanities, Colgate University.  Dr. Balakian is the 2012 recipient of the Alice and Clifford Spendlove Prize in Social Justice, Diplomacy and Tolerance and has been called "the American conscience of the Armenian Genocide."
The 2014 John L. Hatfield '67 Lecture featuring United States Poet Laureate and Pulitzer Prize winner Natasha Trethewey
Wednesday, March 12, 2014 at 4:30pm, 104 Kirby Hall of Civil Rights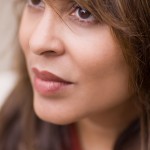 U.S. Poet Laureate and Pulitzer Prize winner Natasha Trethewey presents a reading with commentary.  A reception and book signing will follow in the lobby.