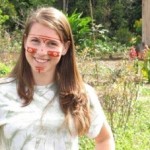 Morgan West, '13, Ecuador 2011 Participant:   
I thought that this trip was quite possibly one of the most amazing service experiences I have had. We were living with and directly interacting with and learning about the Shuar culture as they taught us how best to help them. I have never learned so much and felt so indebted to a group of people. Our service was aimed at furthering the goals of the community which we absolutely did, yet I feel that we still have an infinite amount of work to do in order to reciprocate the love, time and knowledge that the Shuar people gave to us.
A brief description of our service: hauling huge wood planks over a half mile through
the rain forest (3 times), clearing and leveling forested land, macheteing  trees, digging trenches, collecting and planting medicinal plants…just to mention a few. The main project that we were helping with was the construction of an ethno-botanical garden which would be the launching pad for a medicinal garden that would supply the communities newly constructed clinic.
Thebest part of our labor was that we would never have been able to aid the Shuar
in these tasks if they were not aiding us through sharing their knowledge and expertise. It was a truly reciprocal and bidirectional relationship, which should always be foundation of service. This trip allowed us to realize that we are citizens of the world, and that our responsibilities as citizens far surpass the boundaries of Easton and Lafayette.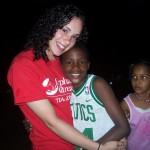 Taisha Jerez, '11, Dominican Republic 2008 Participant:
The Alternative School Break trip to the Dominican Republic was amazing!  As soon as we arrived at Santiago Airport we were welcomed with open arms by two interns of Orphanage Outreach.  Once we arrived to the orphanage in Monte Cristi, a poor northwestern town in the Dominican Republic near Haiti, we were enthralled by the way the children at the orphanage jumped into our arms as soon as we stepped out of the van.
We facilitated and took part in all sorts of activities with the children, such as arts and crafts, card games, sports, singing, and much more.  Most of the volunteers were not fluent in Spanish, but the language barrier was not a problem.  Regardless, the children and volunteers were capable of communicating either by asking a Spanish speaker to translate or figuring it with hand signals.  Additionally, three out of the seven days we taught English at Salomon Jorge, an elementary school located half an hour from the orphanage.  The poor public educational system lacked resources and qualified teachers.  Furthermore, most children either went to school in the morning or in the afternoon.  While we were at the school, we were literally the teachers for the day and the ones responsible for the students.
I will never forget, while teaching a Kindergarten class, a parent glanced through the window to give her son lunch money and soon after realized that her son was being taught by us.  She had a gratifying look on her face which gave me a sense of fulfillment and made me realize that I was deeply appreciated.  Overall, the week spent working with Orphanage Outreach was an unforgettable experience!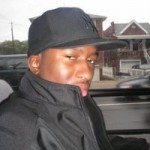 Mosi London, '10,  New York 2008 Participant:
Even though I am a native New Yorker, the ASB experience exposed me to a side of New York that I did not know existed. For the trip, I was located in Bay Ridge, Brooklyn at the First Evangelic Church. During the week of our stay, we traveled throughout the city and learned about its history and the affects of homelessness. We went to local food pantries, soup kitchens and homeless shelters and learned about what services are available to the homeless and anyone else in need. We also volunteered at these sites by doing whatever work that needed to be done, from unpacking food to serving meals.
The ASB trip was an educational experience that I am happy I was able to share with the other people who attended. Moreover, my week as an ASB'er has changed my perception of homelessness and what I am able to do to make a difference.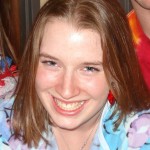 Catherine Crowther, '11, Baltimore 2008 Participant:
It was fascinating to survey homeless men and women as part of the biennial Baltimore Census.  I learned about the drug and alcohol addictions, psychiatric problems, and health conditions that many of them dealt with.  They also told me every place they had slept in the past month and their ideas for designing better homeless shelters.  Before my ASB trip, I had read about homelessness and knew many numbers and statistics but I did not really understand the problem.  In the words of one of the men we met in Baltimore, "if you can't get burnt, you're not close enough to the fire."